Unstoppable! Distilled Mayhem may have arrived late in the Turf War but have exploded into second position. The Cawdor gang holds firmly onto third place after a run-in with the Inheritors and 16th Law during the week.
This Cycle saw our first four-way gang brawl – 16th Law, Distilled Mayhem, Boom Slag Belles and Iron Rovers duking it out in a three-hour scenario of Escape the Pit. It's a great mission for getting Rep quickly, as the Mayhem gang found out!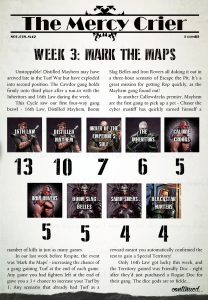 In another Callowdecks premier, Mayhem are the first gang to pick up a pet – Chaser the cyber mastiff has quickly earned himself a number of kills in as many games.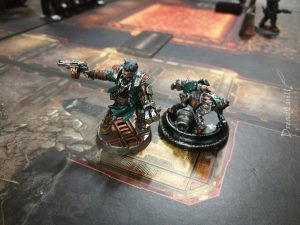 In our last week before Respite, the event was 'Mark the Maps', increasing the chance of a gang gaining Turf at the end of each game.
Any game you had fighters still standing at the end, you had had a 3+ chance on a D6 to increase your Turf by 1. Any scenario that already had Turf as a reward meant you automatically confirmed to gain a Special Territory!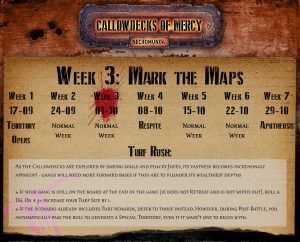 Turf Rush: As the Callowdecks are explored by daring souls and plucky Juves, its vastness becomes increasingly apparent – gangs will need more forward bases if they are to plunders its wealthiest depths.
If your gang is still on the board at the end of the game (ie does not Retreat and is not wiped out) roll a D6. On a 3+ increase your Turf Size by 1.
If the Scenario already includes Turf rewards, defer to those instead. However, during the Post Battle Sequence, you automatically pass the roll to generate a Special Territory, even if it wasn't one to begin with.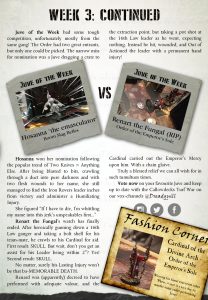 Week 2 Juve of the Week nominations
Juve of the Week had some tough competition, unfortunately mostly from the same gang! The Order had two great entrants, but only one could be picked.
The narrow miss for nomination was a Juve dragging a loot crate to the extraction point in Escape the Pit, but taking a pot shot at the 16th Law Leader as he went, expecting nothing.
Instead he hit, wounded, and Out of Actioned the Leader with a permanent hand injury!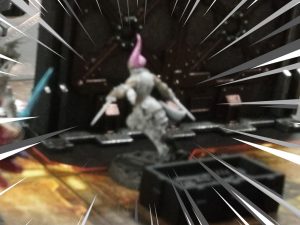 Hosanna won her nomination following the popular trend of Two Knives > Anything Else. After being blasted to bits, crawling through a duct into pure darkness and with two flesh wounds to her name, she still managed to find the Iron Rovers leader and administer a Humiliating Lasting Injury.
She figured "If I have to die, I'm whittling my name into this jerk's unspeakables first…"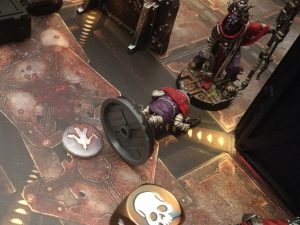 Renart the Fungal's watch has finally ended. After heroically gunning down a 16th Law ganger and taking a bolt-shell for his teammate, he crawls to his Cardinal for aid.
First result: OUT OF ACTION. But wait, don't you get an assist for his Leader being within 2 inches? Yes! Second result: OUT OF ACTION.
No matter, surely his Lasting Injury won't be that ba-MEMORABLE DEATH.
Renard was (apparently) decreed to have performed with adequate valour, and the Cardinal carried out the Emperor's Mercy upon him. With a chain glaive.
Truly a blessed relief we can all wish for in such tumultuous times.
Vote for your favourite Juve of the Week on both our regular vox channels:
Fashion Corner – Cardinal of the divine arch
This week is the Leader of the Order of the Emperor's Sole – the Cardinal of the Divine Arch. Resplendent with a chainglave, grenades and a variety of ranged weapons, he's a cheap and cheerful solution to a problem so many gangs of the Callowdecks are facing – having too many team-mates.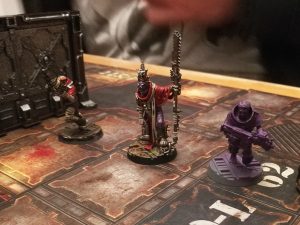 Other highlights
The Order faced off against 16th Law and the Inheritors in one night, and later in the week was a four-way rumble between Iron Rovers, Boom Slag Belles, 16th Law and Distilled Mayhem.
16th Law vs The Order
In a bid to try out the Escape the Pit scenario, 16th Law and the Order agreed to give the scenario a bash with some of their fastest crew. Two teams versus each other versus the walls – what could possibly go wrong?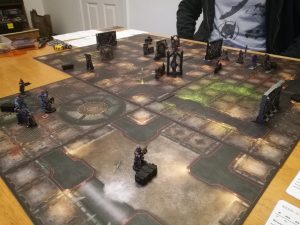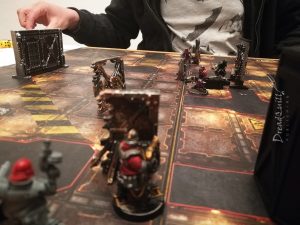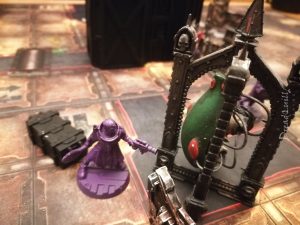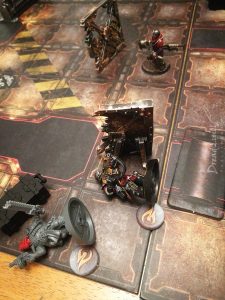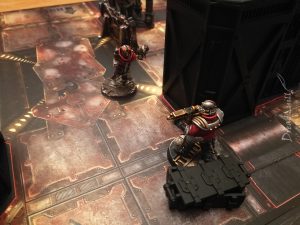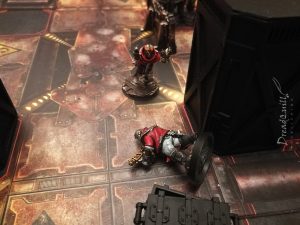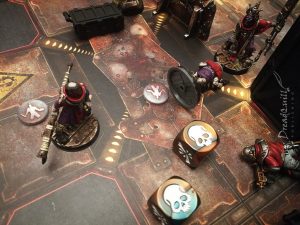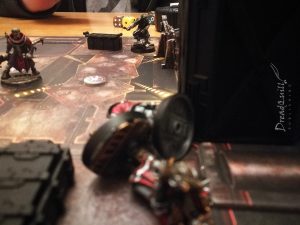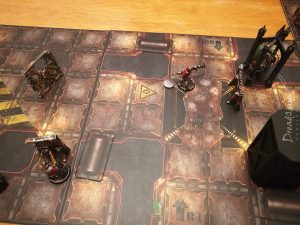 Four-way Escape the Pit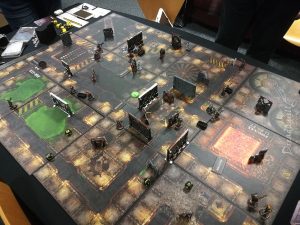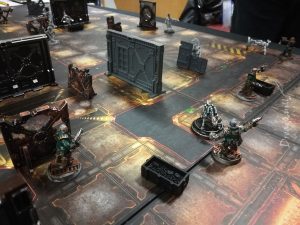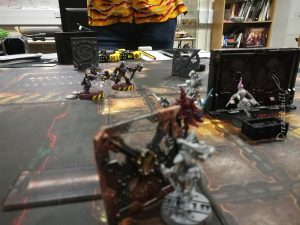 Don't forget to follow us for more updates and to vote for your favourite Juve of the Week on both our regular vox channels: