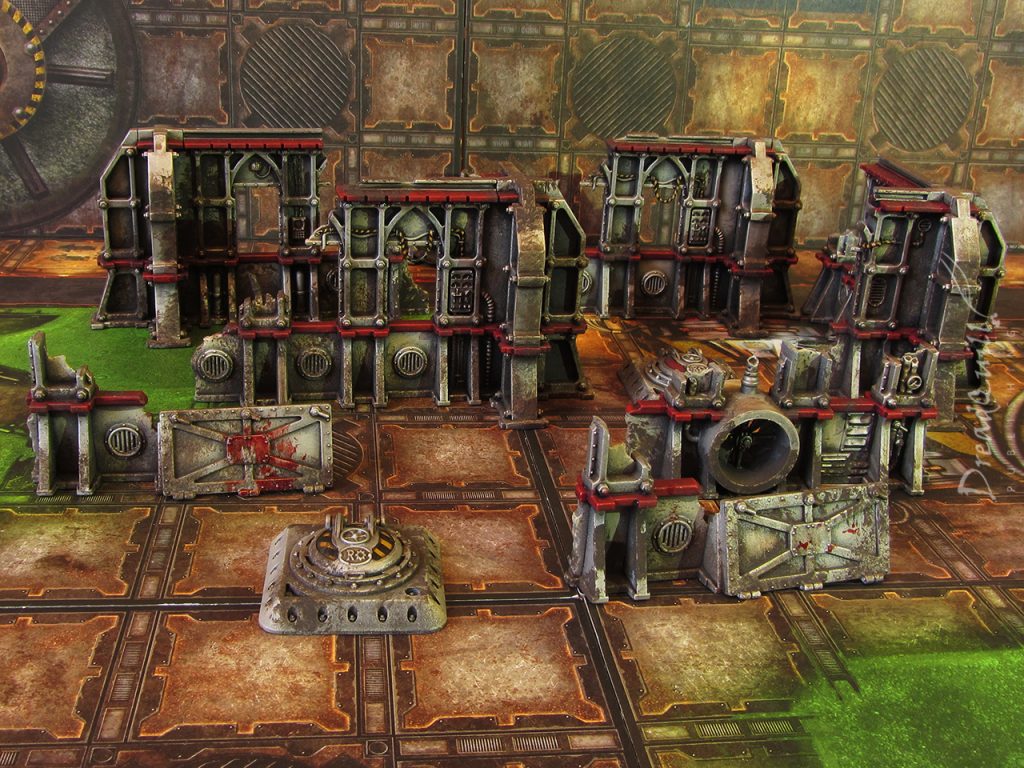 New year, new scenery! I've had a quiet spell for hobbying over the past month or so, the time I'd usually spent painting is time I spend buying cheese, eating cheese, or planning how to get 12 people round an 8-person table to eat cheese.
Luckily past me grabbed loads of photos of projects I hadn't showcased yet, so I've got lots of material to work with while I get back in the hobby groove.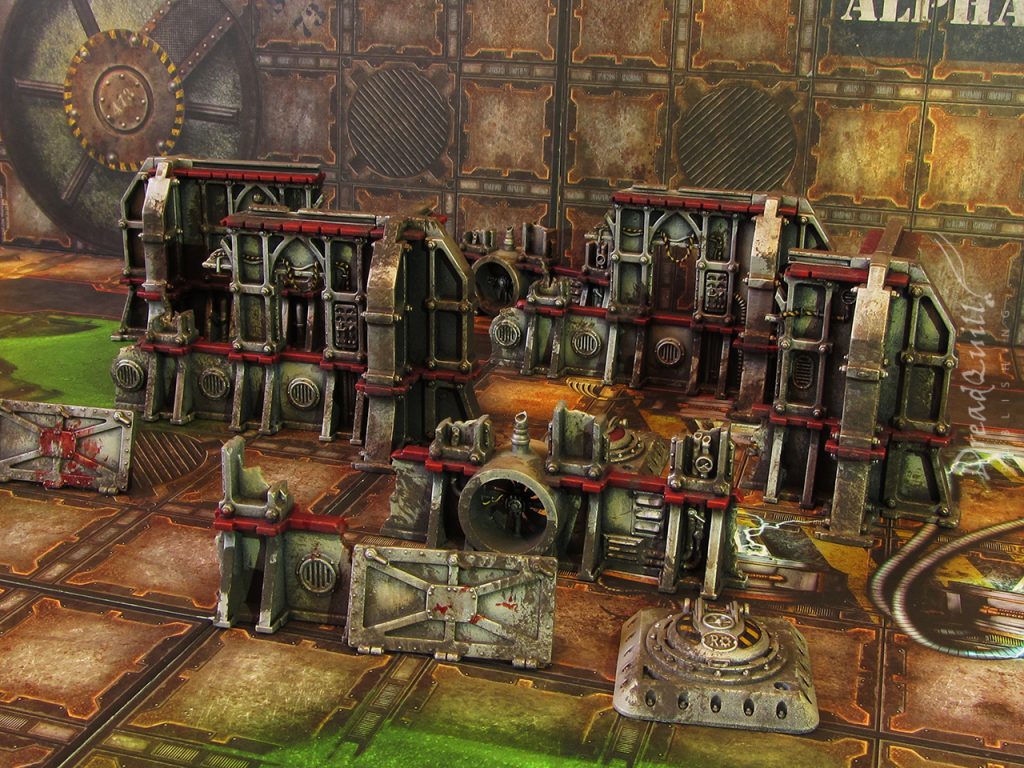 Older and ryza
I acquired some of the Ryza-pattern ruins completely by chance, having been decidedly indifferent to them when they were announced. When a sprue was included in Conquest magazine last year, not only did I get one for free from someone who didn't want it, but the price of them dropped through the floor on ebay the week after the issue hit doormats. Crazy how nature do that. I figured two sprues were better than one (and could get reasonable coverage on a table) so I picked one up for about £6.
For my sins, I took absolutely zero WIP photos. Imagine then, if you will, the above and below photos but TOTALLY NAKED. They were uncomplicated to build – the only assembly required being where two sections slotted together. The hardest part was cleaning the darn pieces up – one of the ruin sections has no less than 28 points of contact with the sprue, so that was a LOT of plastic nubbins to clear up.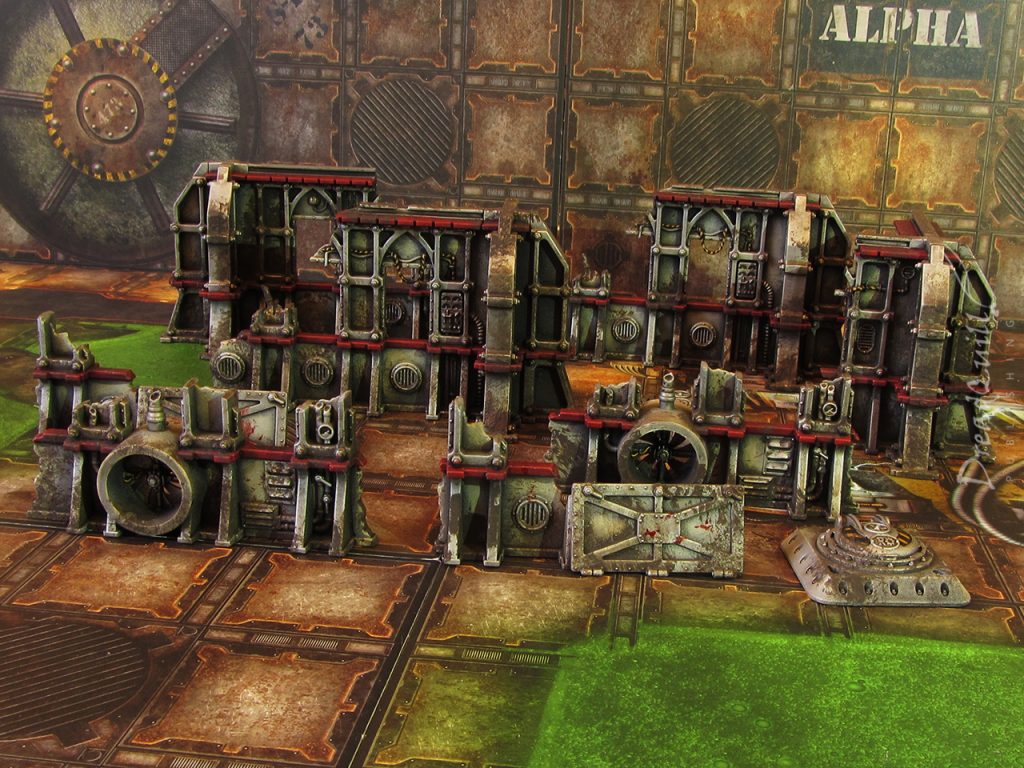 All painted up
As with all my scenery schemes, the technique I used was far too complicated for how they came out. Everything got hit with a black undercoat, then a grey zenithal undercoat. The 'panels' got a pale flesh drybrush with a sepia wash, and the 'uprights' got a boltgun metal drybrush with a brown wash. These got a rough edge drybrush with boltgun metal again to make them look chipped and worn.
The red horizontal sections were mephiston red, black wash and edge drybrush with a lighter red, and the yellow and black stripey cables got a black wash as well. My two favourite technical paints were then liberally splashed on afterwards – Blood for the Blood God and Typhus Corrosion to mucky them up a bit.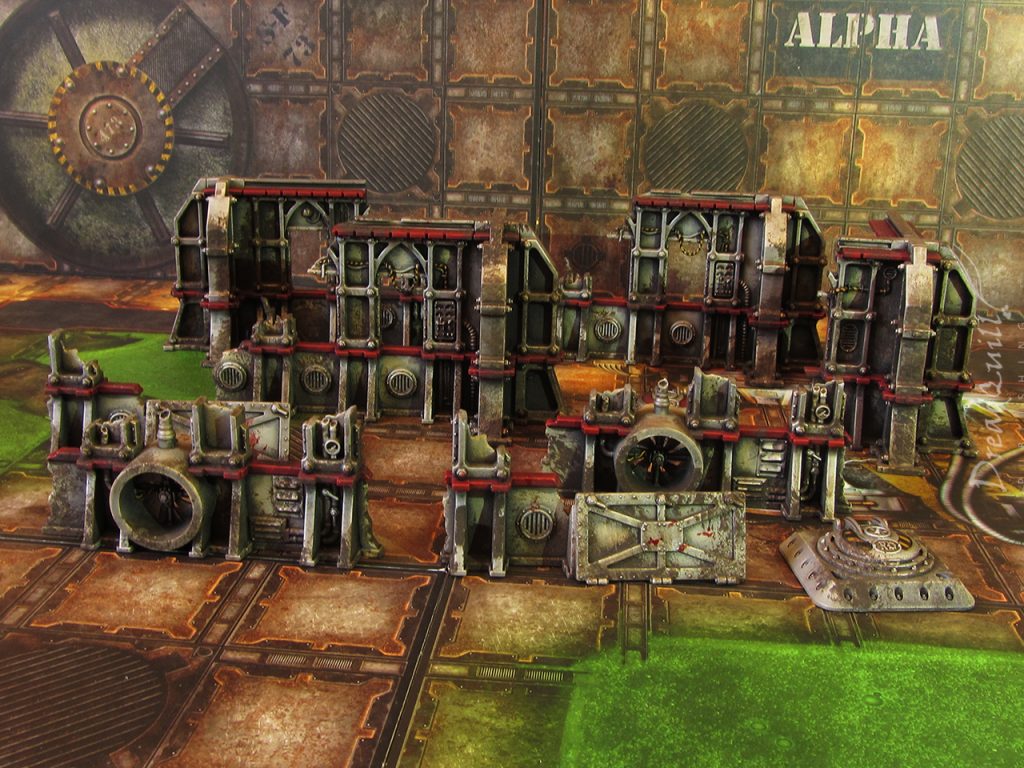 They've already been super handy in games of Necromunda to expand the pool of scatter and cover terrain, and they scale up well to 54mm too which makes them double-useful for my nefarious 2020 plans!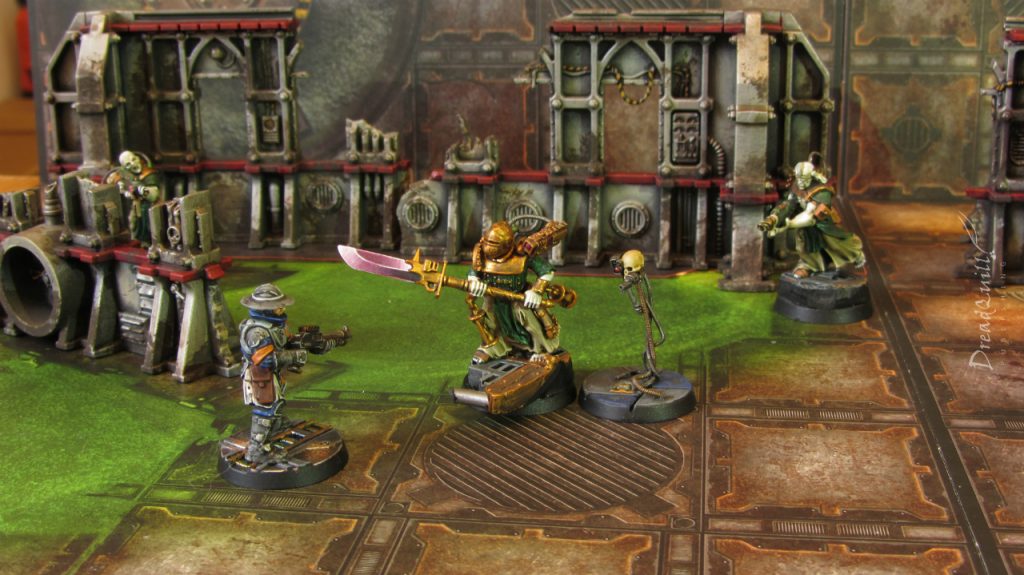 For now though, simply enjoy these unbesmirched images of good, wholesome background terrain in its natural environment.