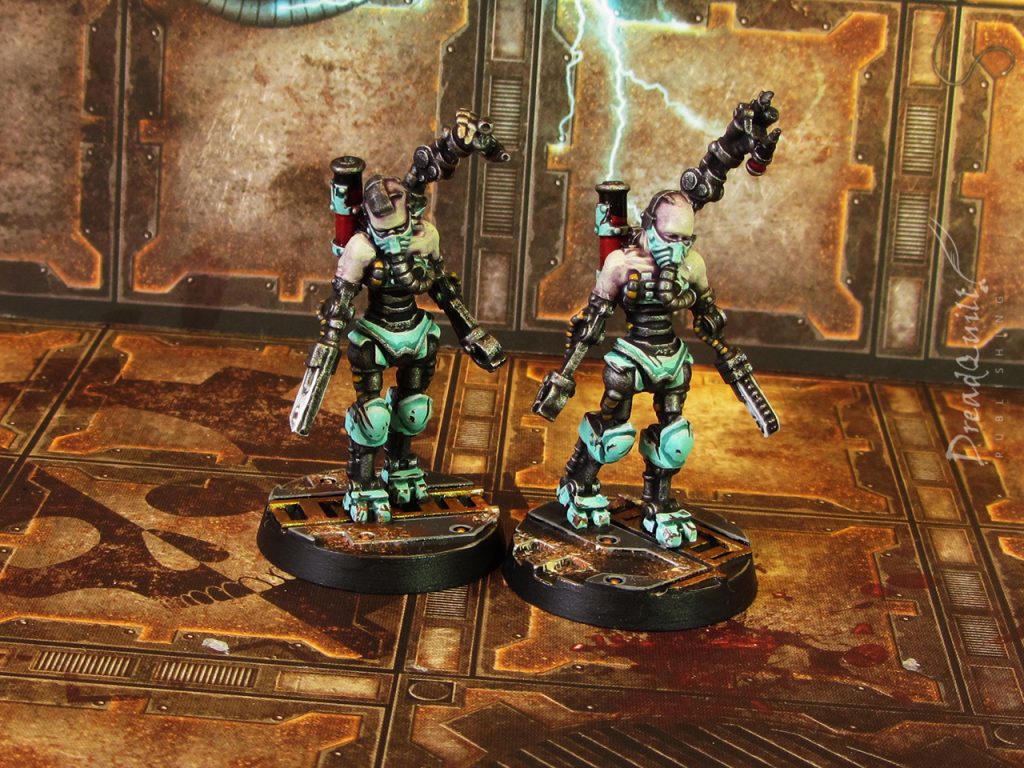 I was lucky enough to get on board Anvil Industry's Daughters of the Burning Rose Kickstarter back in 2018 and thanks to a birthday present top-up found myself with a decent amount of credit to spend on toy soldiers. I didn't need any squads at that time, so fancied picking up a load of the special characters to supplement the various games we play as NPCs.
Excitingly, many of the special characters were still in the concept art stage when they were ordered, so it was a crapshoot as to what would turn up. One set that I knew I definitely wanted was the "Cyborg Surgical Assistants", as at that point I'd lost count of the number of games I'd set in a morgue/hospital or with a Boss NPC surrounded by legions of assistant servitors.
The horde arrives
I ordered a bunch of minis and promptly forgot about them for a year until a large box of resin arrived on my doorstep.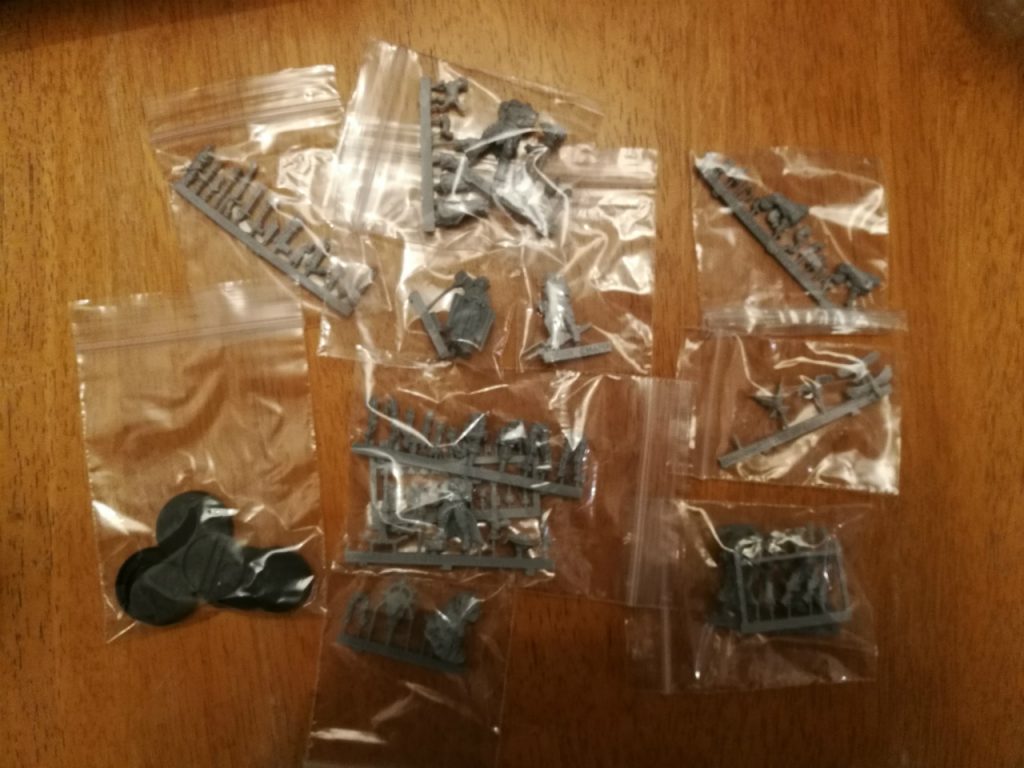 What a mystery! Half of the fun was figuring out what I'd ordered (looking at the invoice is for casuals), and luckily Past Me had furnished Present Me with plenty of fun new toys to play with.
I had a Dark Heresy finale coming up that required a pair of medicae servitors, so I assembled those first, popping them on small Necromunda bases to fit in with my other minis.
As with other Anvil Industry stuff, they were a dream to put together. Minimal mould lines and everything fit together without any pinning. Out of the two claw hands and two chainblade hands, I opted for one on each servitor. As much as the idea of Mister Clamps and Mister Stabs appealed, the practicality of having two chainblades on a medicae servitor was a little suspect.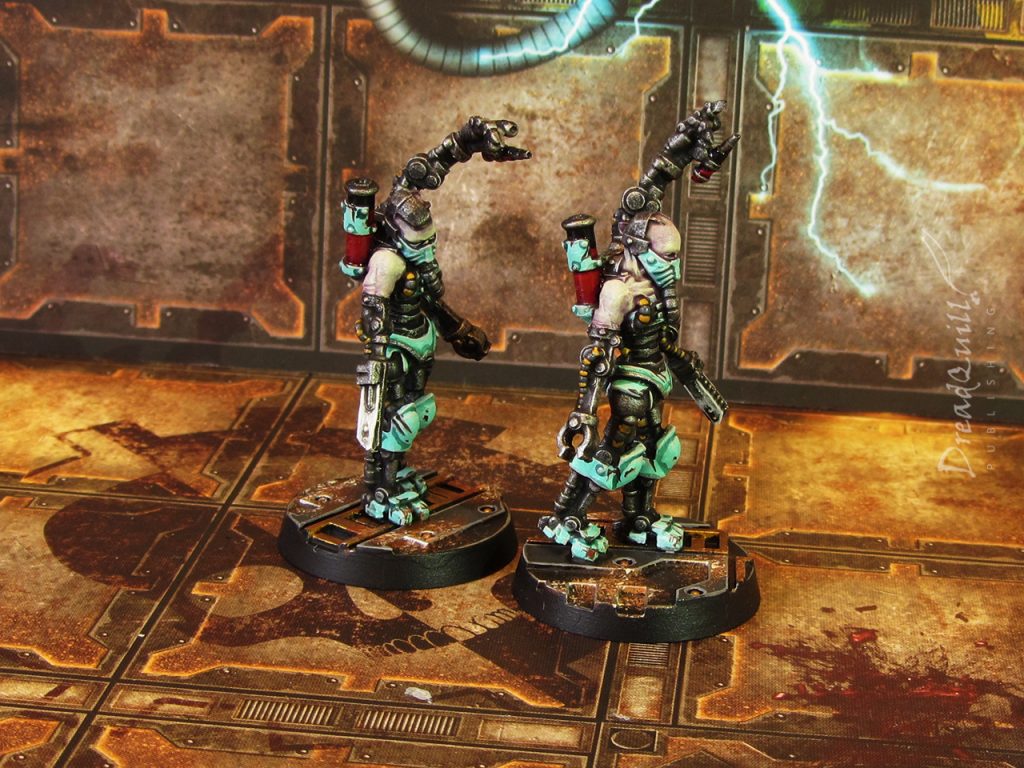 Scrubbing up
I knew I wanted a sterile, hospital-themed colour scheme to help visually set them apart on the tabletop, but I wasn't quite sure how to go about it. Luckily, a video on how to paint UR-025 from Blackstone Fortress was doing the rounds at the time and the minty green was perfect for what I wanted – and I had the paints to hand!
An undercoat of white then a layer of Nihilakh Oxide gave me hospital scrub green, with another pin wash in the recesses, then edge highlighted with a very light grey.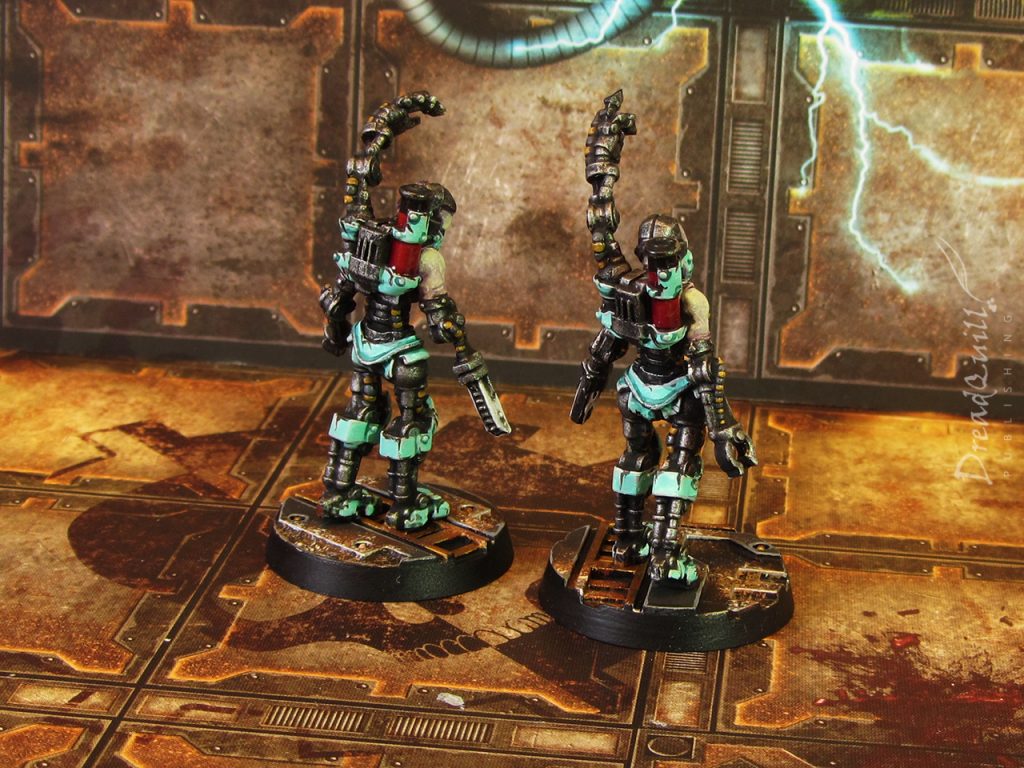 Metal bits were simply painted metal, then given a brown and black wash to make them really mucky. Chips were painted on with a little line of dark brown, then highlighted underneath with a little line of light grey.
Flesh was Ironrach Skin, washed purple and Ironrach layered over the top again to give them a very unhealthy skin tone (plus a little dab on the corners where flesh meets metal – gotta make it look inflamed as well).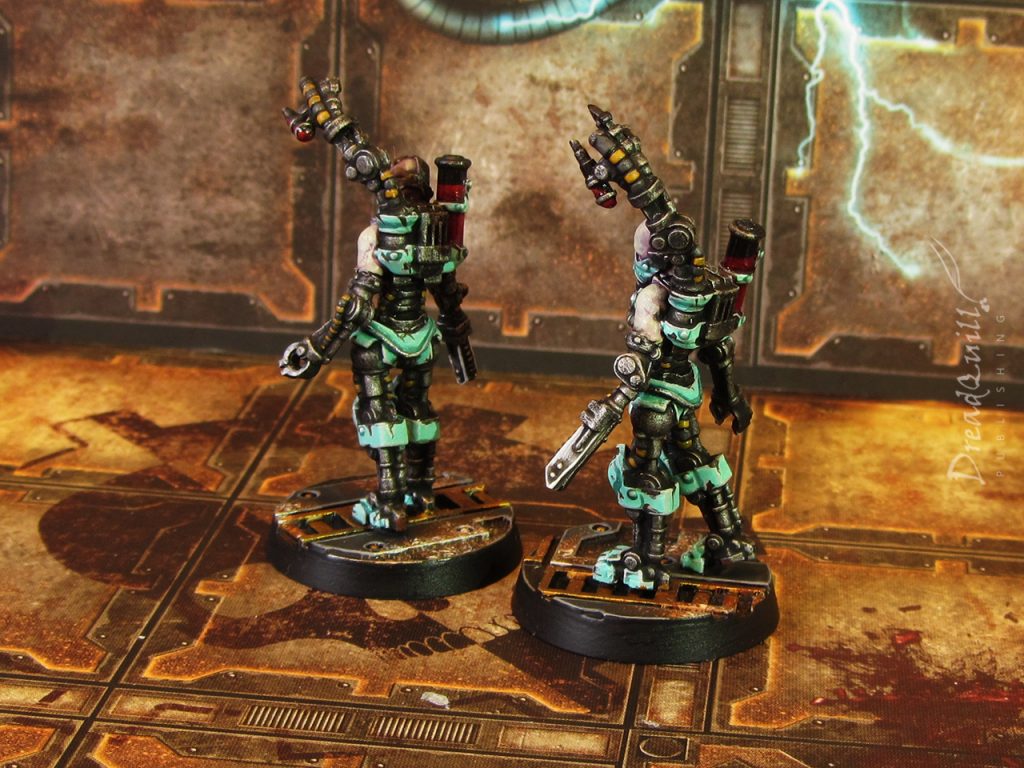 The goop tanks were painted red, stopping roughly horizontally to look like liquid in the tank. A thin line of lighter red as a highlight, then a healthy coat of gloss varnish to finish off the look.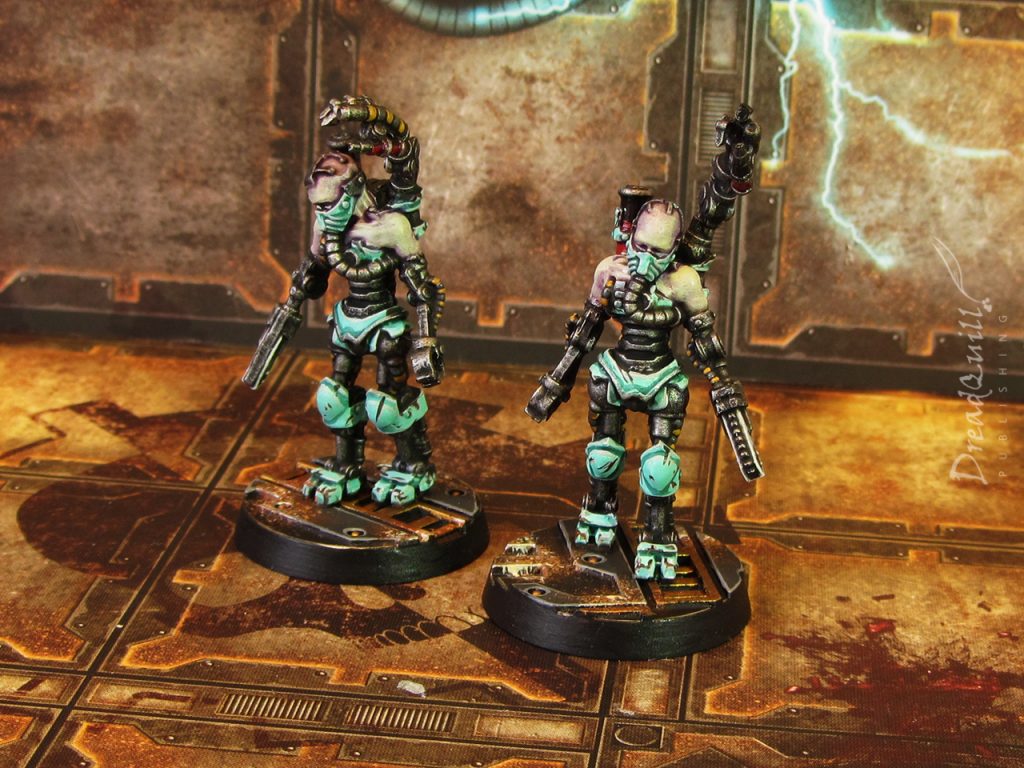 And they were done! I'm very pleased with how they came out – the colour scheme was simple to do but incredibly striking on the tabletop, and stands apart from other minis they might be deployed next to. I'm already planning my next Anvil build, so watch this space…