With the Gorgon Crystals campaign kicking off recently, there are a lot of questions about a 20-year old discontinued game with weird rules and tricky figure scales. Here are some answers.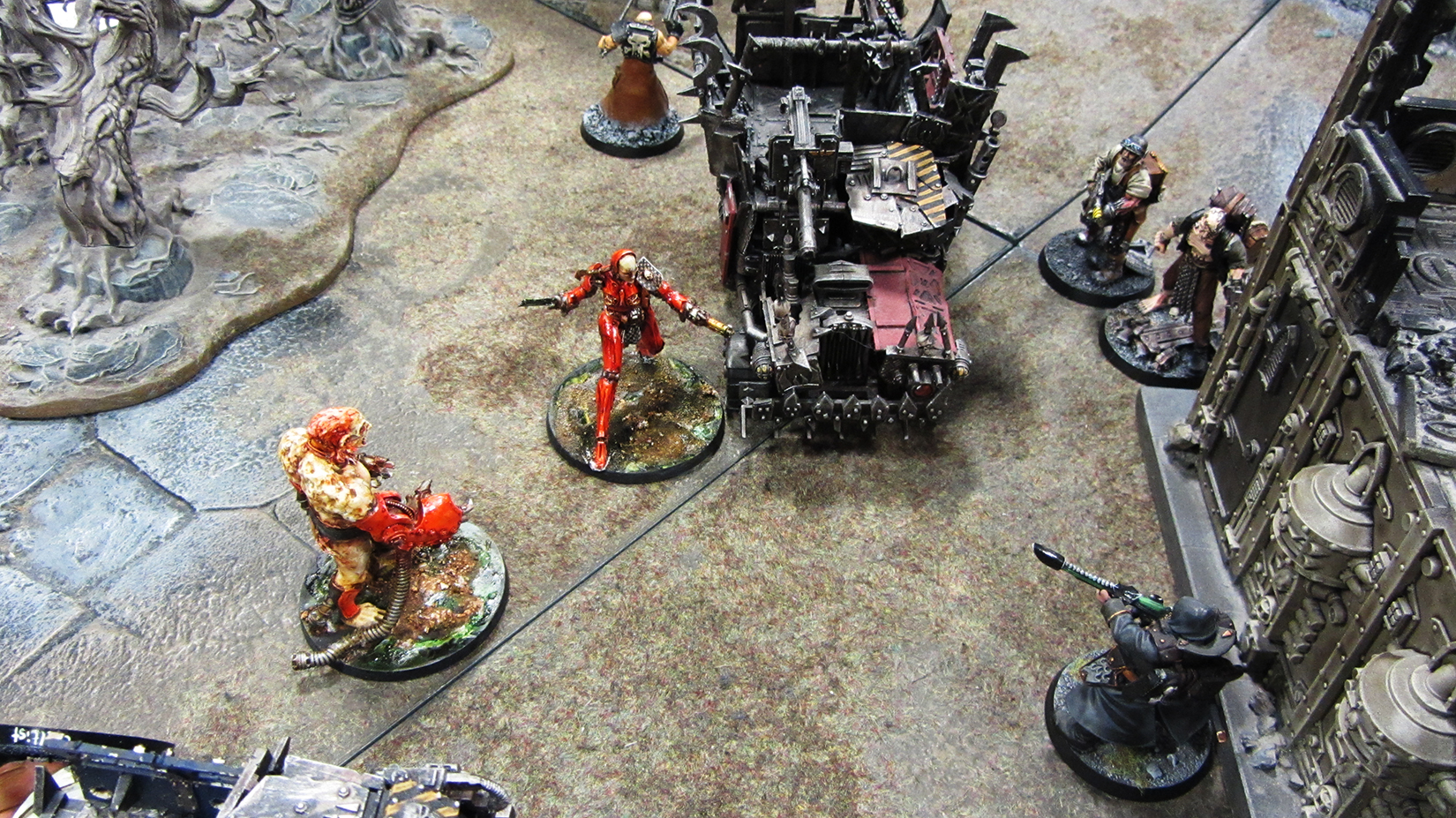 What is Inquisitor?
Inquisitor is a narrative skirmish wargame, focused primarily around the conflicts of the Holy Inquisition, either amongst its own ranks or against the enemies of mankind. Unlike the core game of the Warhammer 40,000 universe, it is not about the front-line of mud and gas and behemoth engines, but is instead set amongst the internal and domestic complexities of the Imperium – shadow wars where good, evil, right and wrong all merge into indistinct shades of grey.
If you have read the Eisenhorn series, you will already be familiar with the concept of an Inquisitor and his closest allies striving against these more subtle (but no less dangerous) threats to the Imperium, with their reward often to die alone and unremembered by the billions of citizens they may have saved from the encroaching dark.
Inquisitor is your chance to tell the dramatic, daring (and sometimes clumsy) stories of these unsung heroes.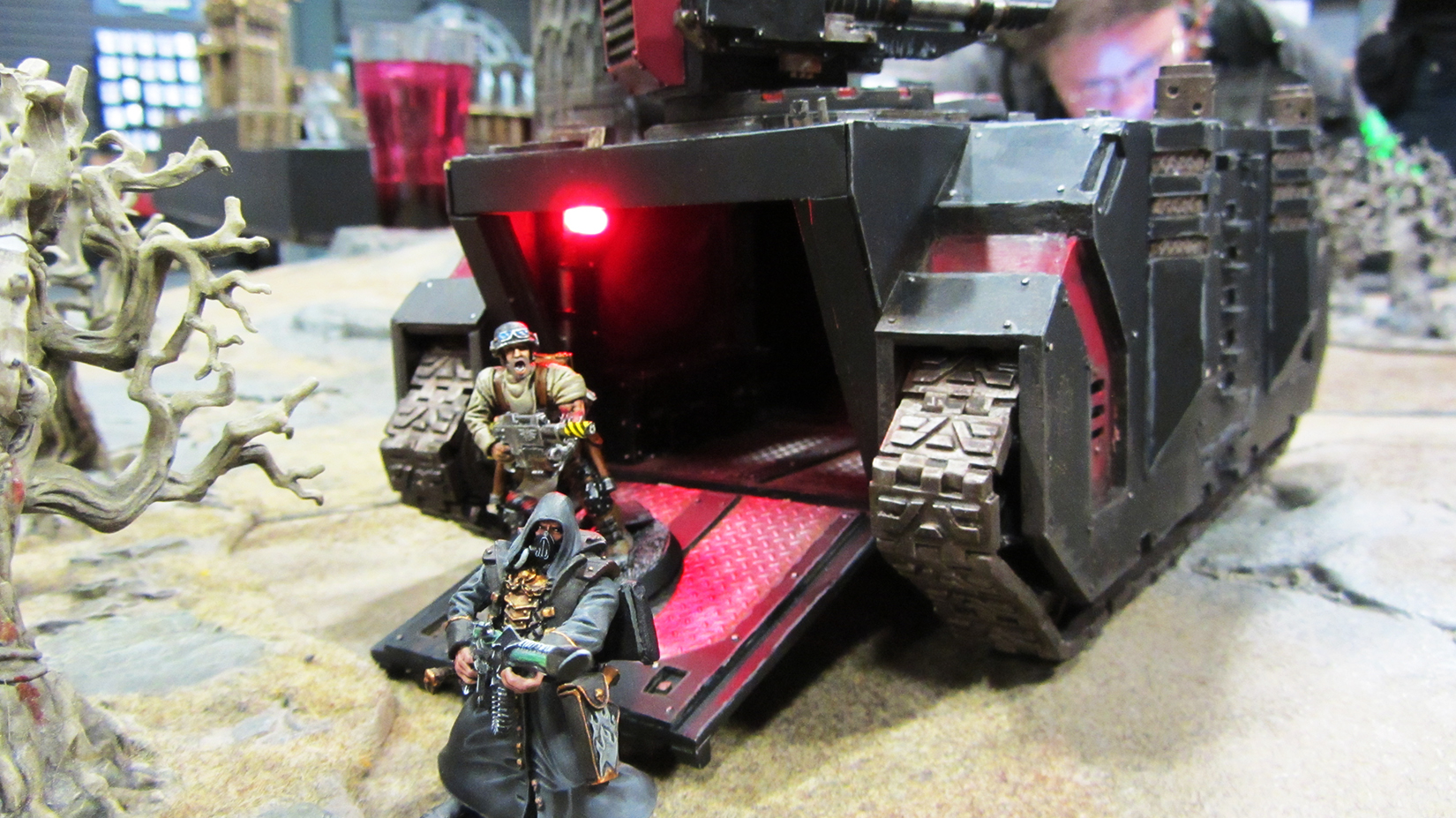 How does it play?
Players have a warband of 2-4 models and play out a narrative scenario arbitrated by a Games Master (GM). The scenarios are typically part of a linked narrative devised by the GM, and the players' warbands have conflicting goals and ideologies on how best to resolve the scenario, usually resulting in violence and thrilling heroics.
The Inquisitor rules allow the characters in the game to try to do just about anything, and the GM adjudicates how these are resolved. Players roleplay a character from their warband, nominate their actions, and make dice rolls to see how well things happen. The next character in the Initiative order then takes their turn, and so on.
Inquisitor is a game of tension, risk, and close calls, followed by explosions, violence, and pushing people off buildings. While the players do have objectives to achieve and there can be winners and losers, the main aim of the players is to use the rules and miniatures to create a compelling story on the tabletop that is retold countless times for many years after!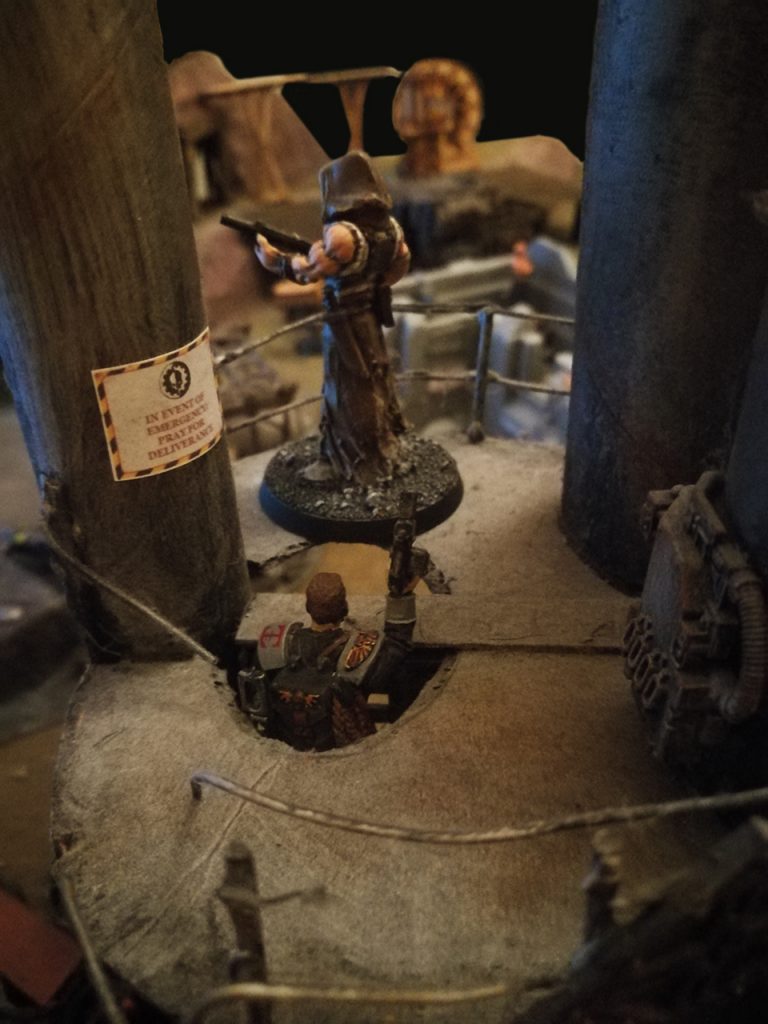 Why 54mm?
While Inquisitor was originally released at 54mm, smaller 28mm Inquisitor (INQ28) has become highly popular in recent years. Both scales are equally valid and should both be encouraged! Inquisitor presents a fantastic gaming and modelling opportunity whatever size your models may be.
The larger size of 54mm models allows more detail, is strongly associated with the game and can be a welcome contrast from the impersonal little grunts that die in droves during games of WH40K. These differences can help set the rather unique tone of Inquisitor.
A more in-depth study of the merits of both scales is here: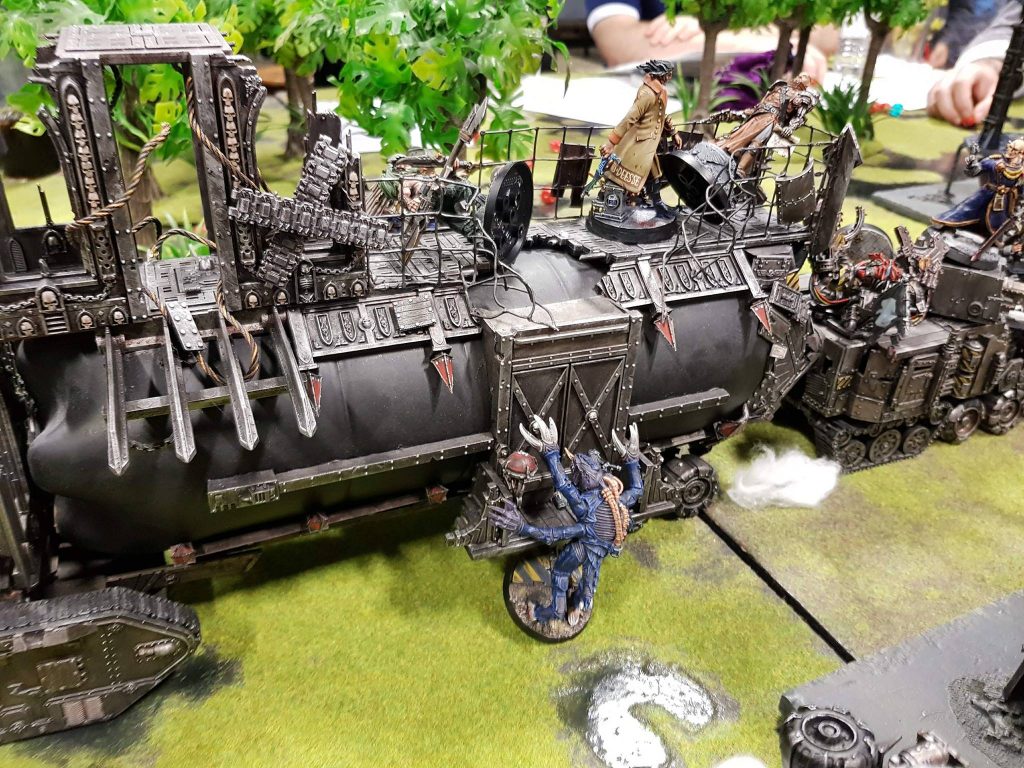 What does it cost?
Games Workshop released the rules for free in 2004, rehosted here:
A warband is typically 3-5 models, and although an official Inquisitor miniature might set you back £20 on eBay, the huge number of 3rd party miniature companies and the rise of 3D printing means you can put a warband together for very little.
Ebay is a good place to trawl for cheap minis, you can often get more common figures like Slick Devlan, Eisenhorn and Preacher Josef for £10-15.
If conversion is your thing, you can often pick up cheap toy soldiers and add 40k bits to make them fit in – special shout out to the Russian 'Tehnolog' range who produce a range of minis of varying quality but the inarguable cost of around £8 (including postage) for 5 minis.
Games Workshop's scale creep has been a boon to 54mm modelling too – Ork arms have always been a reliable fallback, but the Primaris and Necromunda ranges also have perfectly scaled arms, hands and weapons to use.
I've done some scale studies on 3d printed 54mm weapons here:
Extensive 54mm/1:32 scale mini manufacturers are listed here: