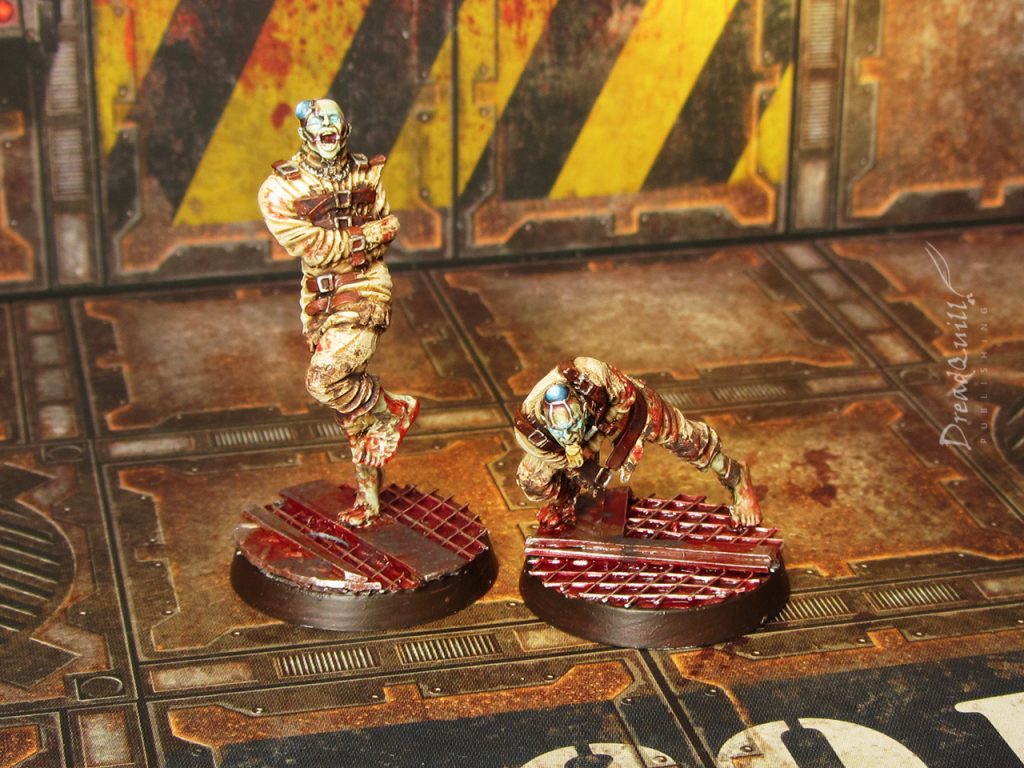 The Beast House project is practically finished and I have enough minis to represent all manner of slavers and keepers to harass our Dark Heresy group. Previously I showed off the leadership of the Beast House, Jackal Mask, and all that's left was to paint up a few of the 'supporting roles' of the campaign.
The plot called for witches – rogue psykers incarcerated in hellish iron-maiden-type devices for the purpose of tracking and interrogation. What would happen if one of those witches escaped? We'd need some minis, just in case…
Hunting for witches
The Red Cages is just the first half of this act, the second half takes place above ground during a riotous carnival of colour and excess. Some more villains needed to take the stage soon, the ones who hired the Beast House, but they wouldn't show their masked faces for a few sessions yet.
I had picked up the Doctors Starter Gang from TTCombat's Carnevale range, as I had plans for all the minis individually. The plague doctor lead would make up my main villain, the big thuggish guy was originally pencilled to be the basis for Jackal Mask.
It wasn't until I got hold of them that I realised just how much bigger they were than 28mm minis. With some clever snipping at certain joints, a couple of them could be trimmed down to size, and in the case of these insane-looking lads the scale wasn't noticeable against their extreme poses. The others, however, were shelved until I could figure out a way to scale them down. Another project for another time.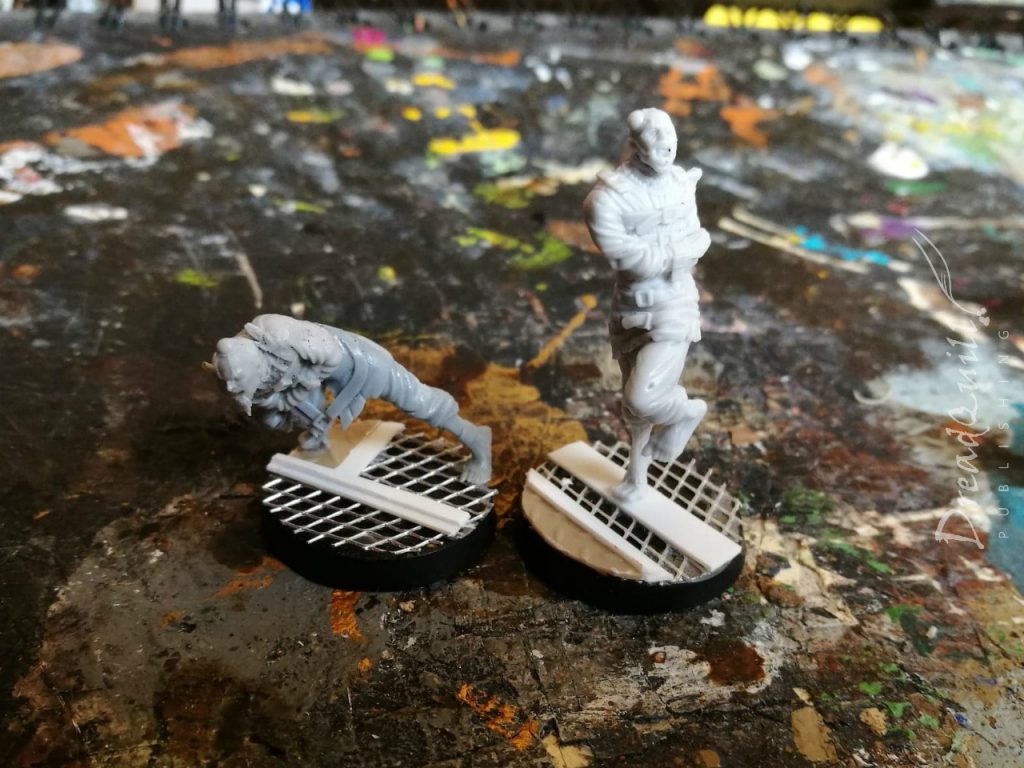 These guys were very straightforward – they came in three pieces and just needed a bit of cleaning around the mold lines. Give them a Beast House base and they were ready to prime!
Finished, not perfect
They were painted in the same palette as the Beast House, but their strait jackets meant a mostly single colour for clothing. This wasn't a bad thing, as they were going to get muckied up with blood and grime effects anyway.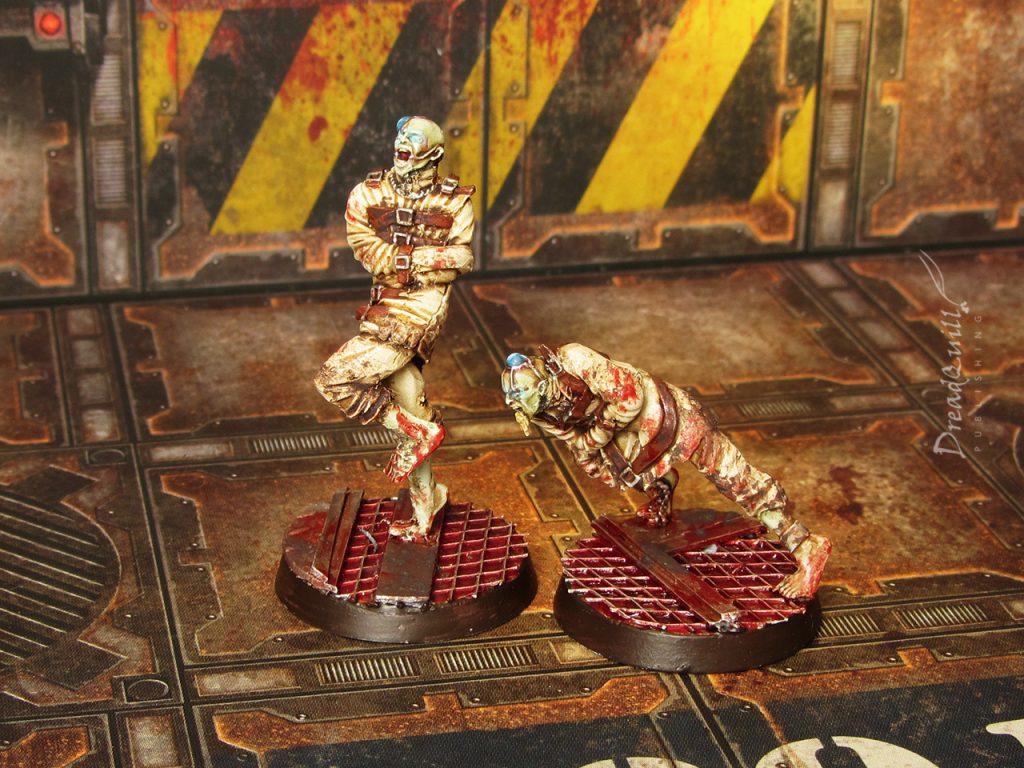 The biggest difference to the Beast House palette was the electric doo-hickeys on their head and their lightning eyes. This was a slapped-on light blue/white effect that I had the intention of coming back to tidy up, but ended up looking better than the OSL effects I had spent hours trying to layer in the past, so I left it. Funny how things work out!
They really were simple to paint, and given they'd not have a great deal of screen time I didn't feel like spending much time on them. Once all the washes had dried, they were drybrushed and attacked with various effect paints, namely Blood for the Blood God and Typhus Corrosion.
Family photo
And with them completed, the Beast House project was more or less complete! I had many other ideas for designs to pursue or loadouts to tinker with, but for my purposes it was finished.
Time for a family photo!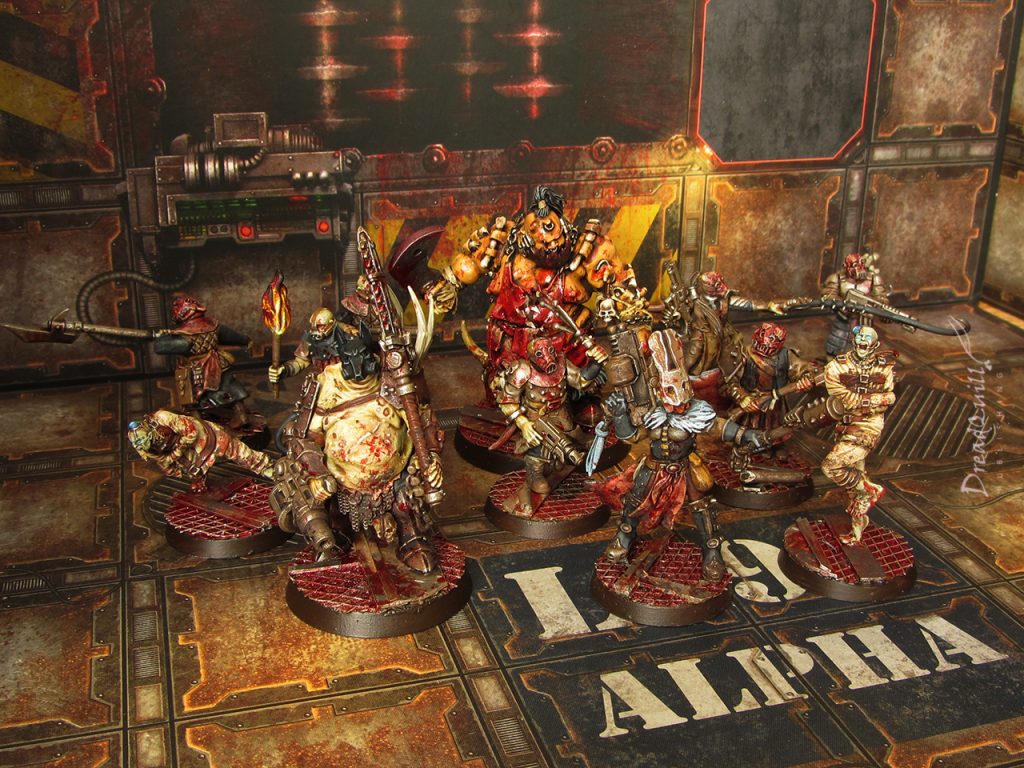 Very pleased with how they all come together, made largely of scrappy bits I'd had lying around my bits box for a trillion years. In fact, the only minis that were purchased specifically were the Witches – everything else was repurposed or scratch built!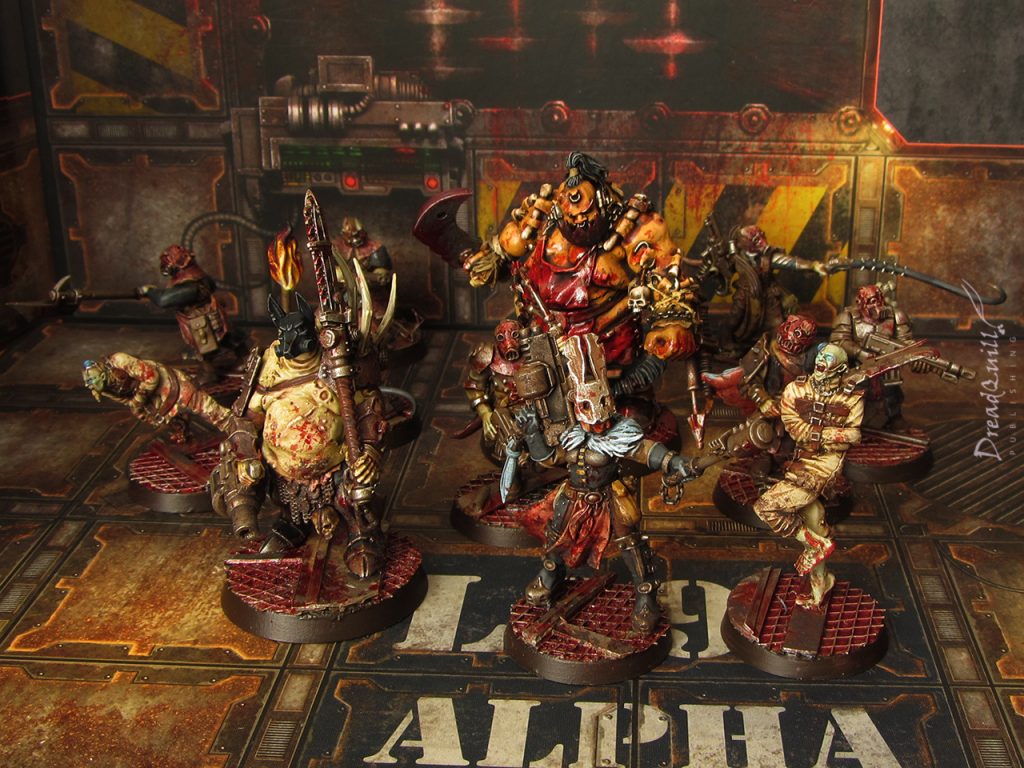 Time to terrorise my Dark Heresy group with plenty of Fear checks and chain glaives. Now, perhaps they need some kind of giant dinosaur rider…