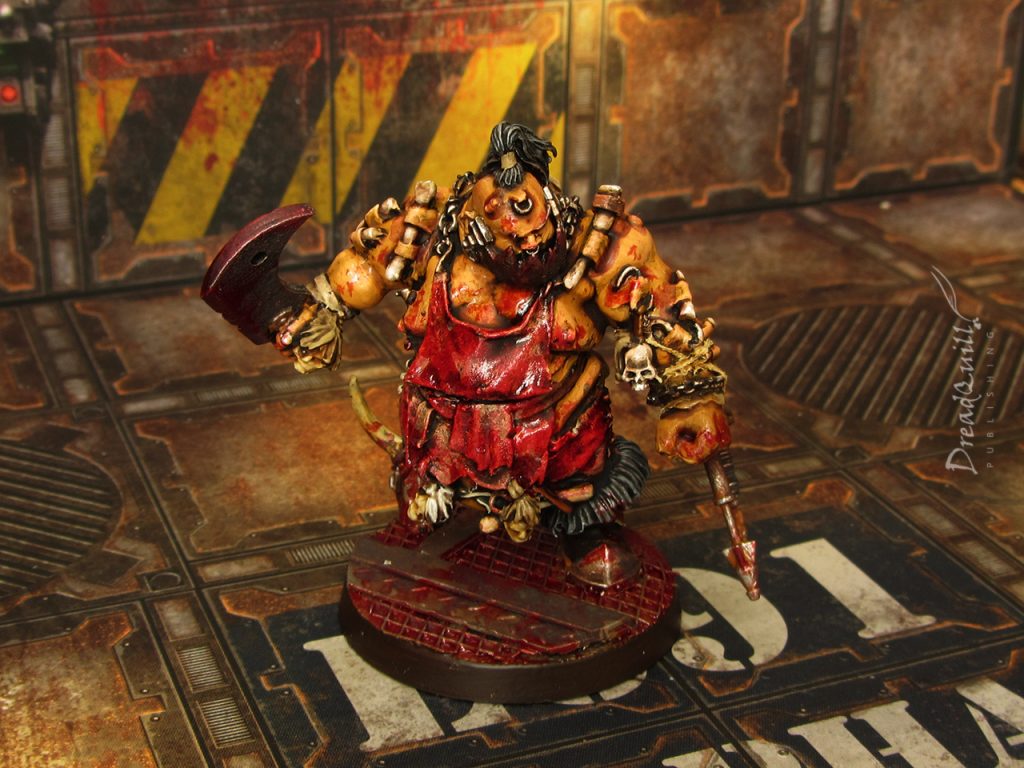 After putting together some slaver leadership, I wanted the Beast House project to have a bit of muscle. During our Dark Heresy campaign finale of the Red Cages, the module describes a butcher armed with a chain axe and chunks of animal. Some kind of bodyguard or armed thug to protect Hare Mask was exactly what the doctor ordered, and luckily I had exactly the mini!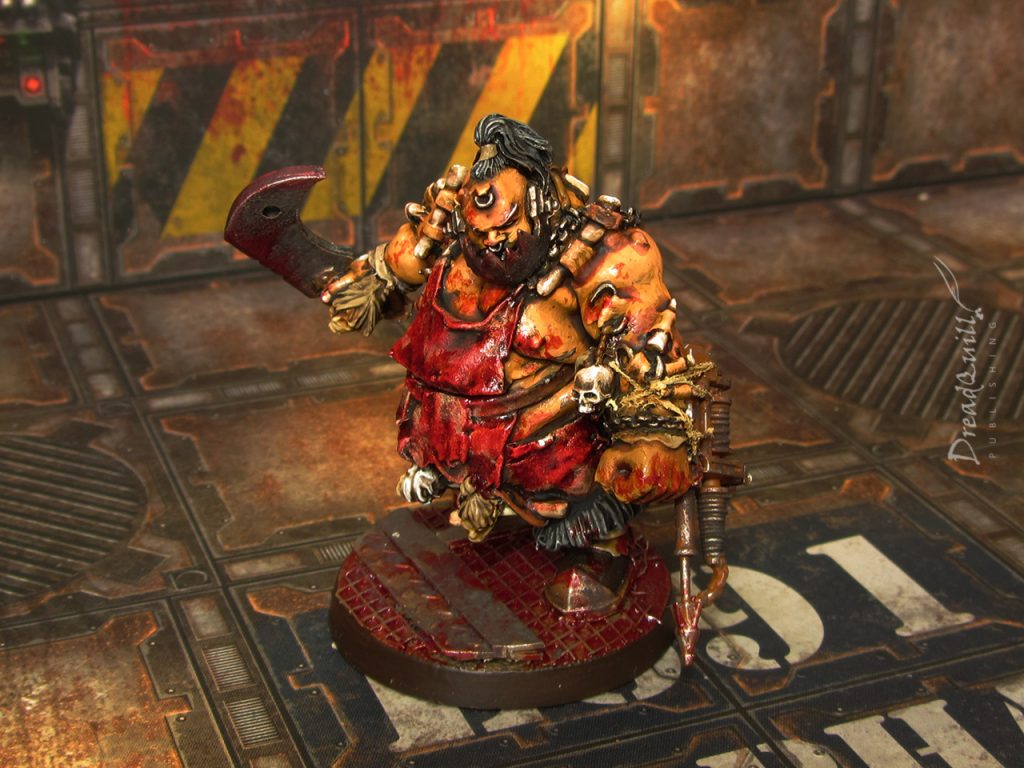 I'd picked up this Ogre Kingdoms Butcher (I'll be dead in the ground before I recognise 'Ogors') to use in our games of Inquisitor many, many years ago and it had languished half-finished in my box for nearly a decade. I hadn't done anything particularly crazy to convert him to 54mm except give him a chainsword in his left hand. A quick snip resolved that.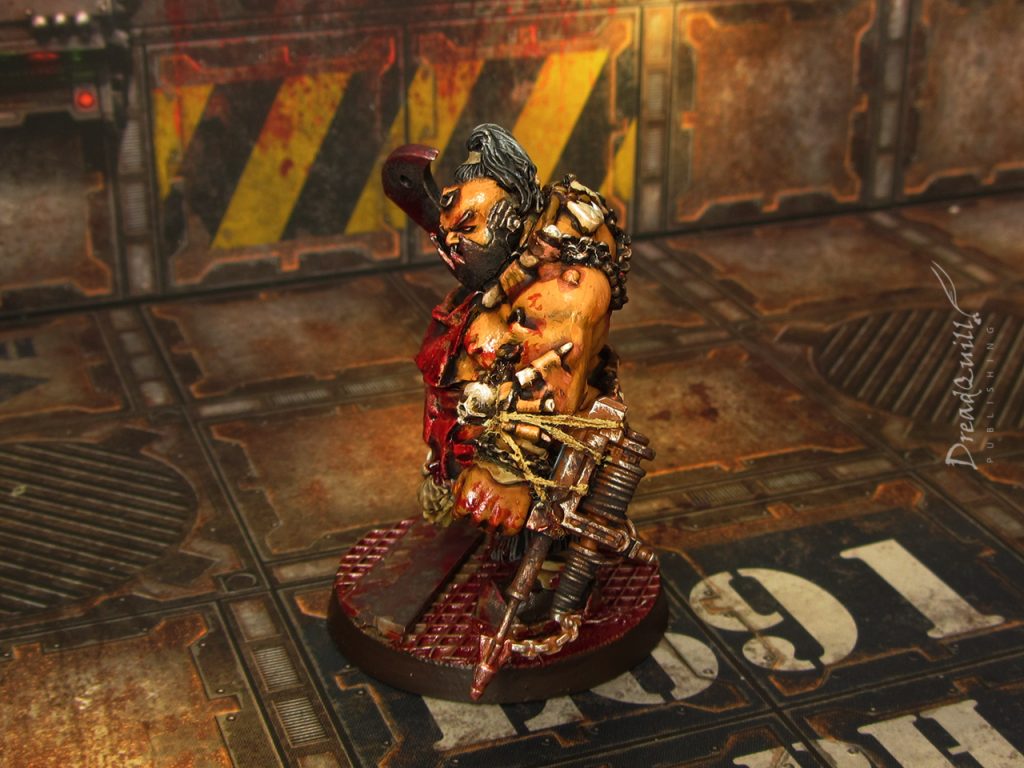 I had a spare harpoon gun from my Orlock tech-gang and I was pleasantly surprised to find it was a perfect fit. Not only would this meaty lad have a ranged weapon to harass my players from afar, but totally fits the kind of requirements the Beast House would have of him. Sometimes you just have to harpoon unruly animals to calm them down, you know?
It was pinned to the underside of the arm and some darning thread from my sewing box was used to lash around the arm and harpoon. Some superglue kept it in place, and with a bone-coloured undercoat and a splash of Agrax it even looked intentional!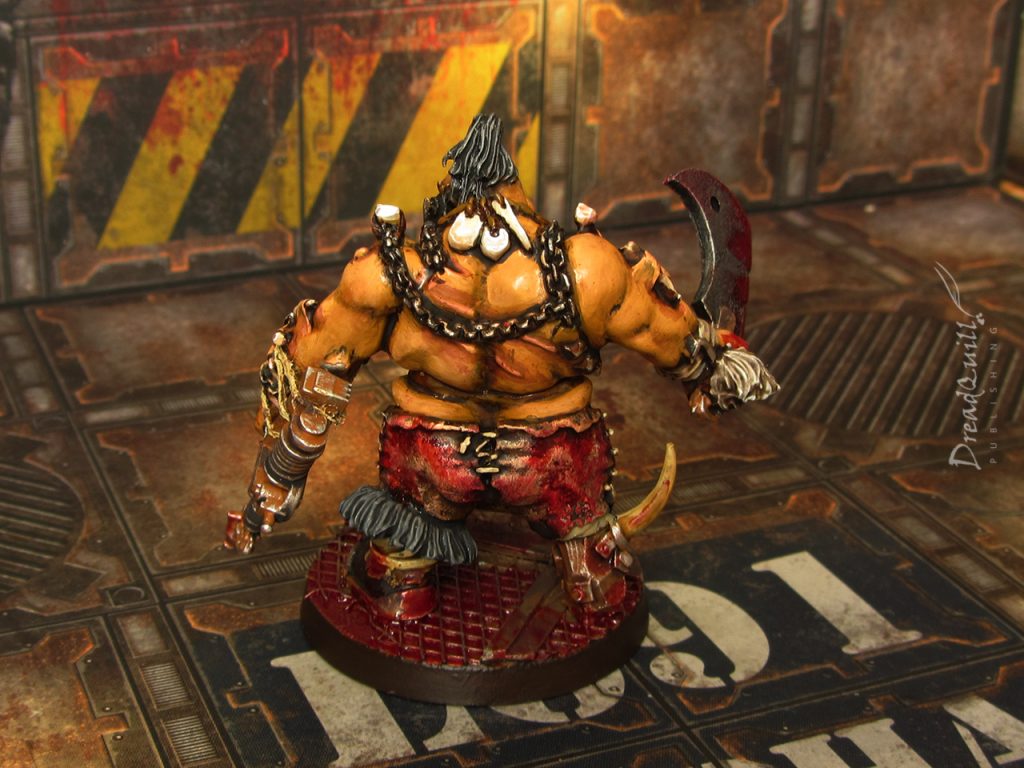 I was also pleasantly surprised to find that he was 90% painted when I pulled him out of the box. Doubly-so when I realised he'd been painted during the Brown Ink era – pre Devlan Mud and pre Agrax Earthshade! Naturally I gave him a few light glazes to tie the colours back together and get rid of the horrid shine that Brown Ink left behind.
Some light crimson glazes were added around the scars and piercings to make them look bloody and swollen.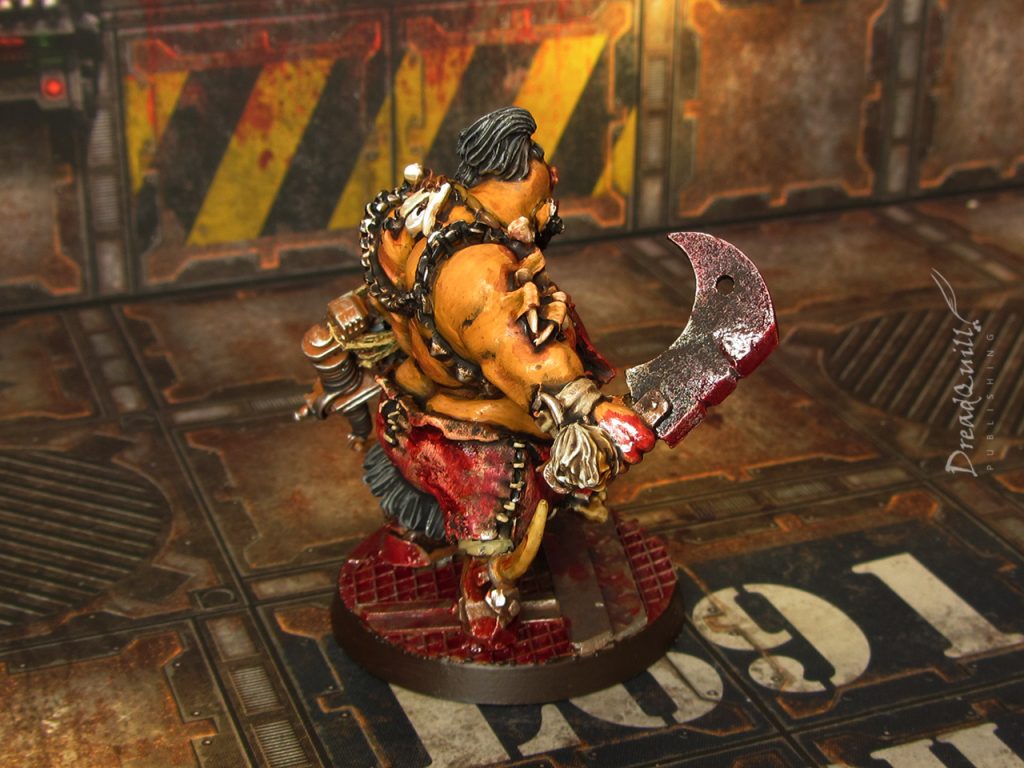 And in-keeping with the rest of the Beast House colour scheme, he got liberal dousings of Typhus Corrosion and Blood for the Blood God to keep up the grimy, blood-slick look. Blood spatter cures all ails!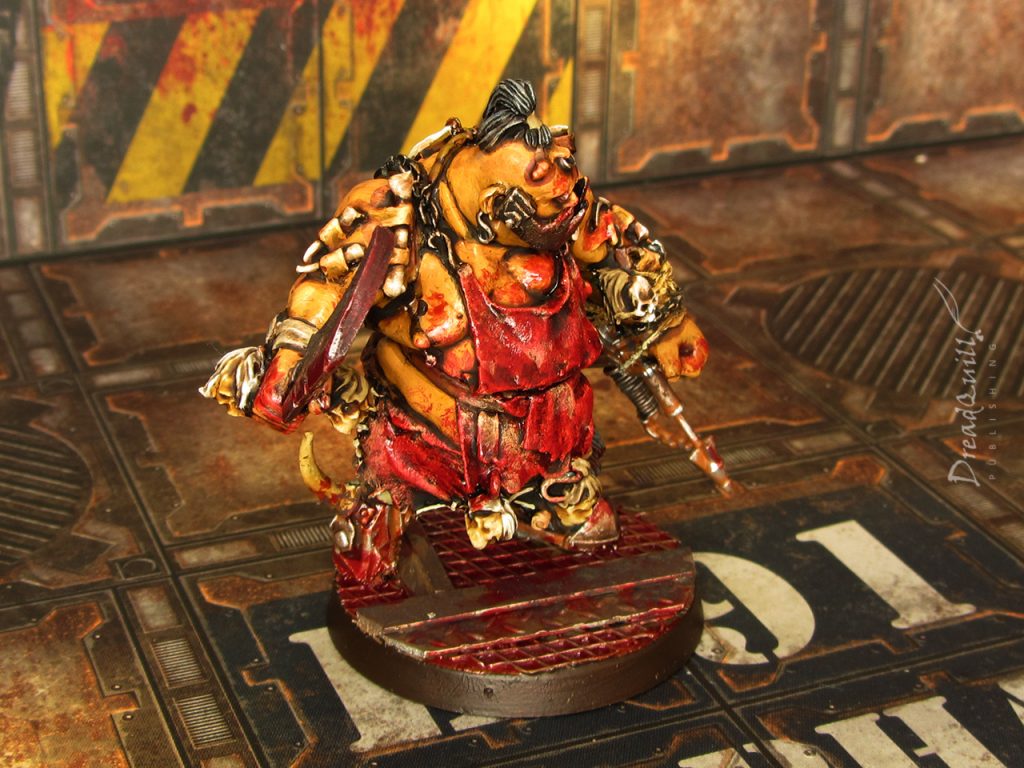 Very happy with this big lad. It helps that he was 90% finished when I "found" him, but getting a model this size "finished" in an evening really helps with motivation! Plus that's one fewer mini in the Box of Shame…
Just a head honcho to go and I think we're good for a family photo!