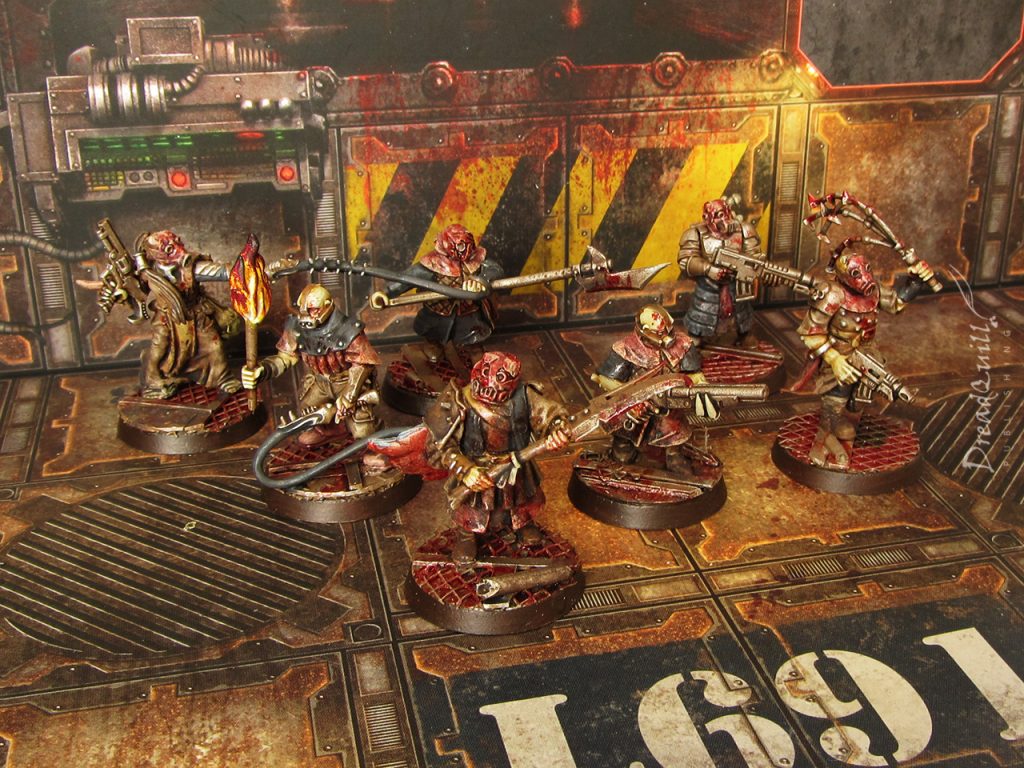 Last time we looked at the Beast House WIP photos for the Beast House project and now they're finished!
The brief for these guys was very simple: paint them in one evening. I had sprayed them on a Thursday night and needed them ready for an 11am Saturday start. The race was on.
Pigs of the red cages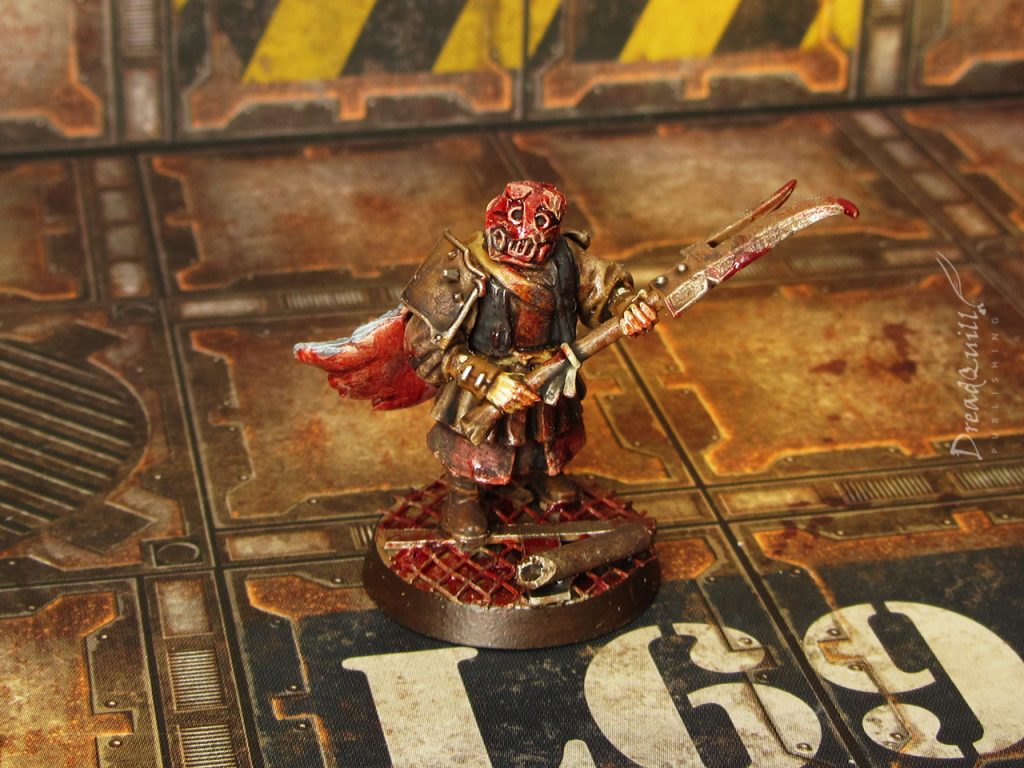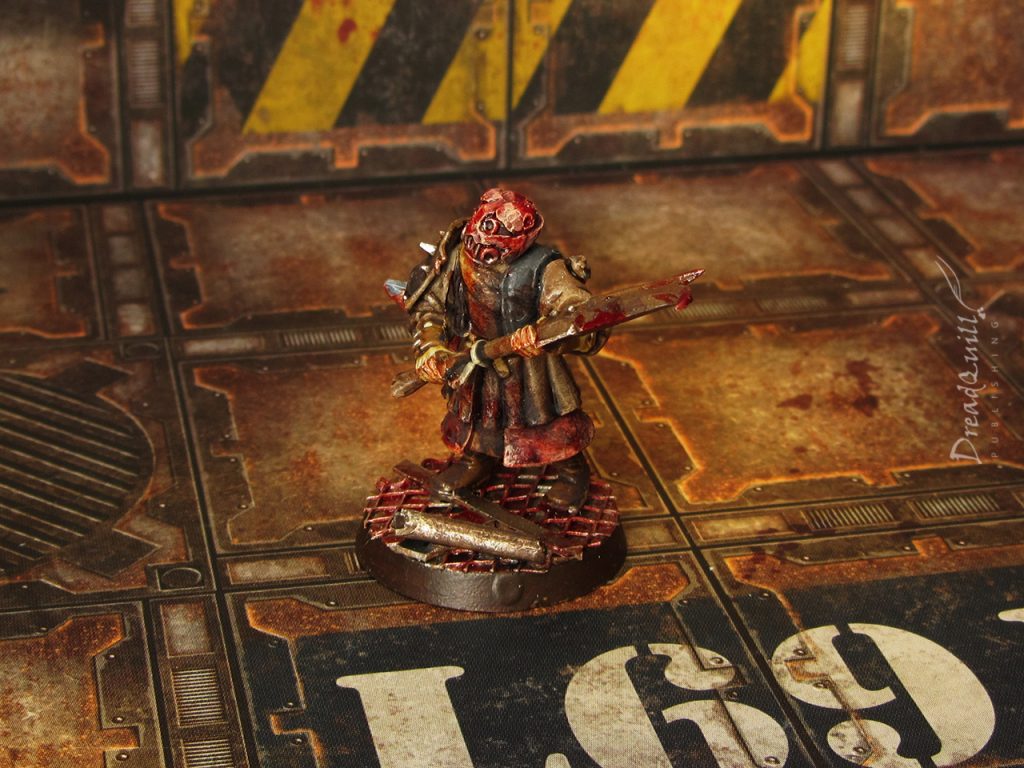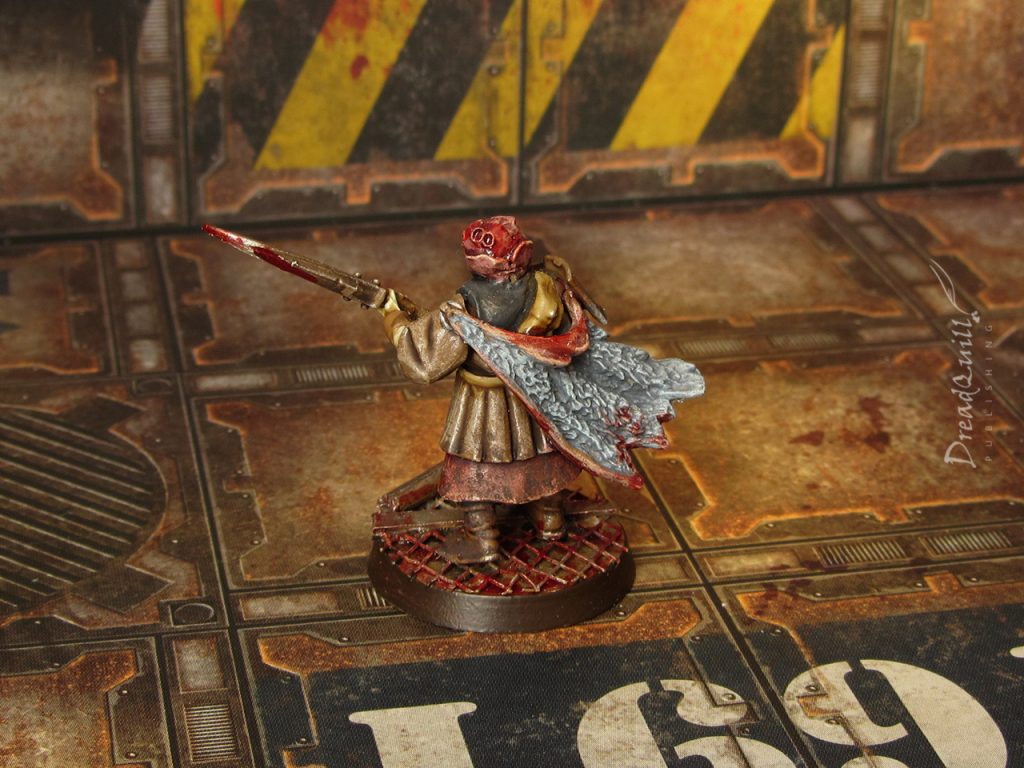 Building these guys was actually inspired by the head choice – Kolony Feral heads from Pig Iron productions. I had no intention of making specific minis until I dredged through my bits box and found a bunch from a previous project.
In the Dark Heresy adventure, the slavers running the creature-smuggling ring are described as bloodied brutes, covered in gore-soaked leathers and wearing iron pig masks. The mask I used for this guy was perfect, and the ideas flowed from there!
Polearm to meet you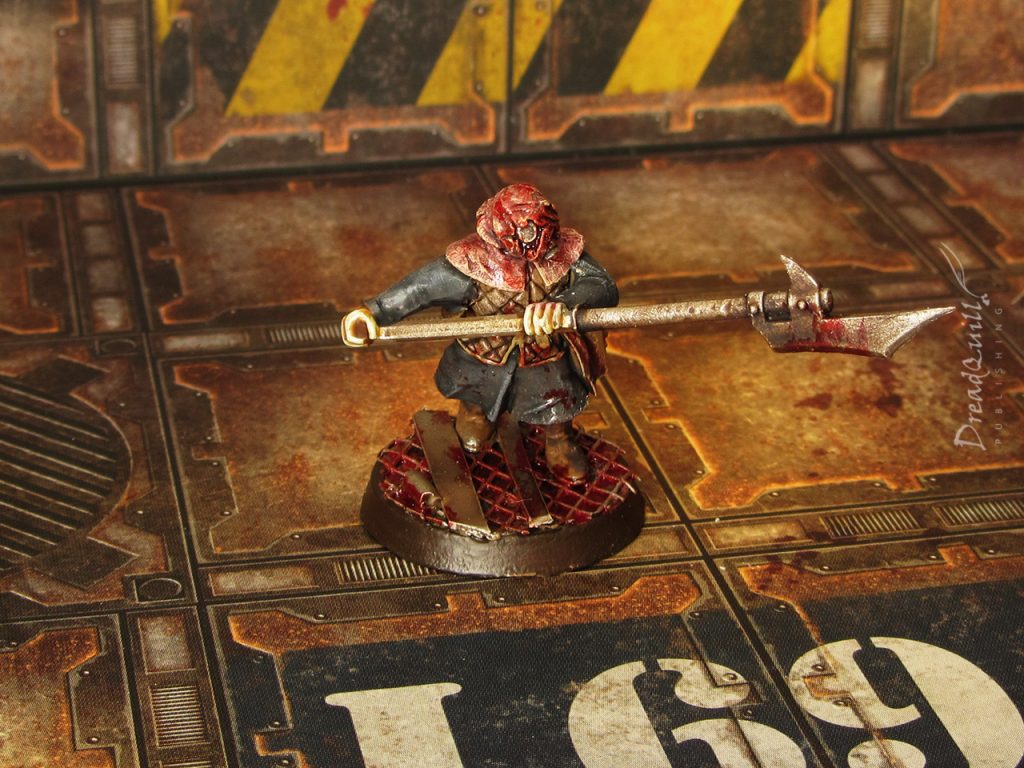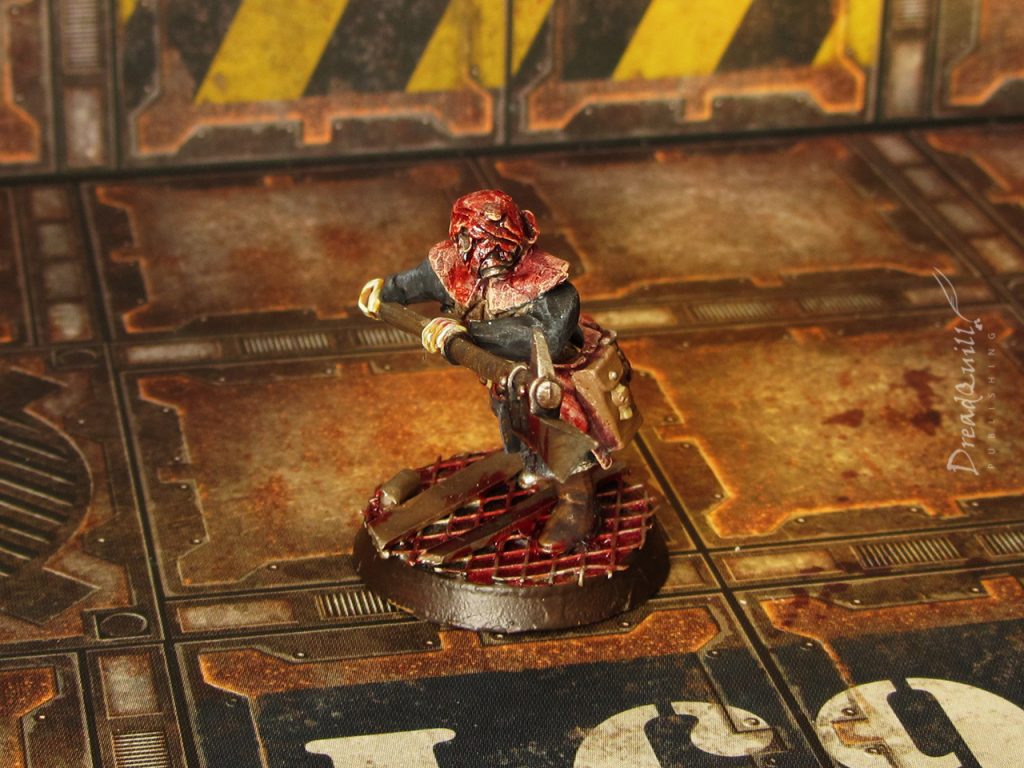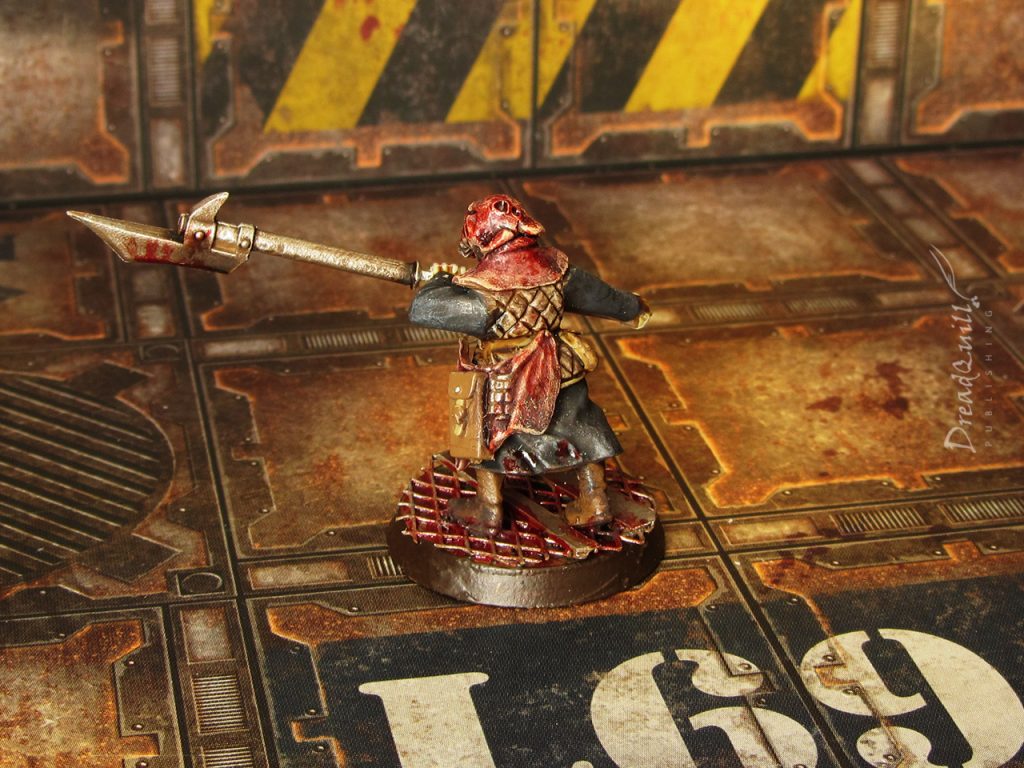 Everything was undercoated in Army Painter Tan Leather spray from my FLGS, Asgard Wargames (support your local!). From there, it would all be completed with washes and drybrushing.
It was the first time I'd attempted to do so many in so little time. Luckily, the nature of the grime-encrusted subject meant nothing needed to be neat, and it would work better if it didn't!
I have a Bone to pick with you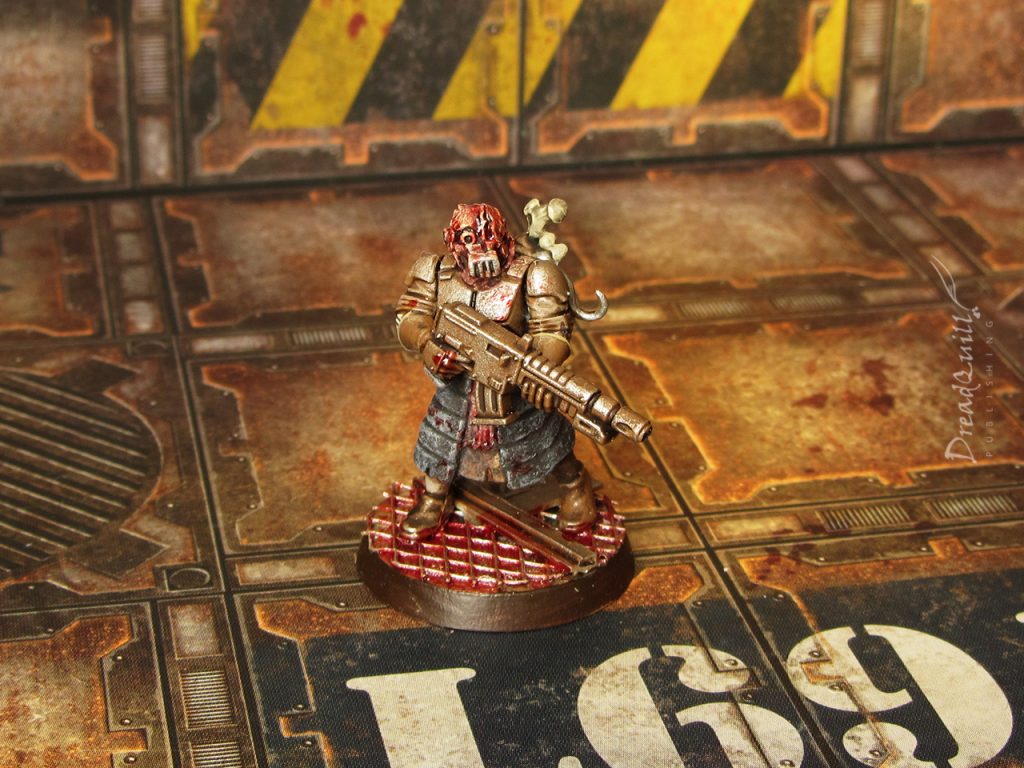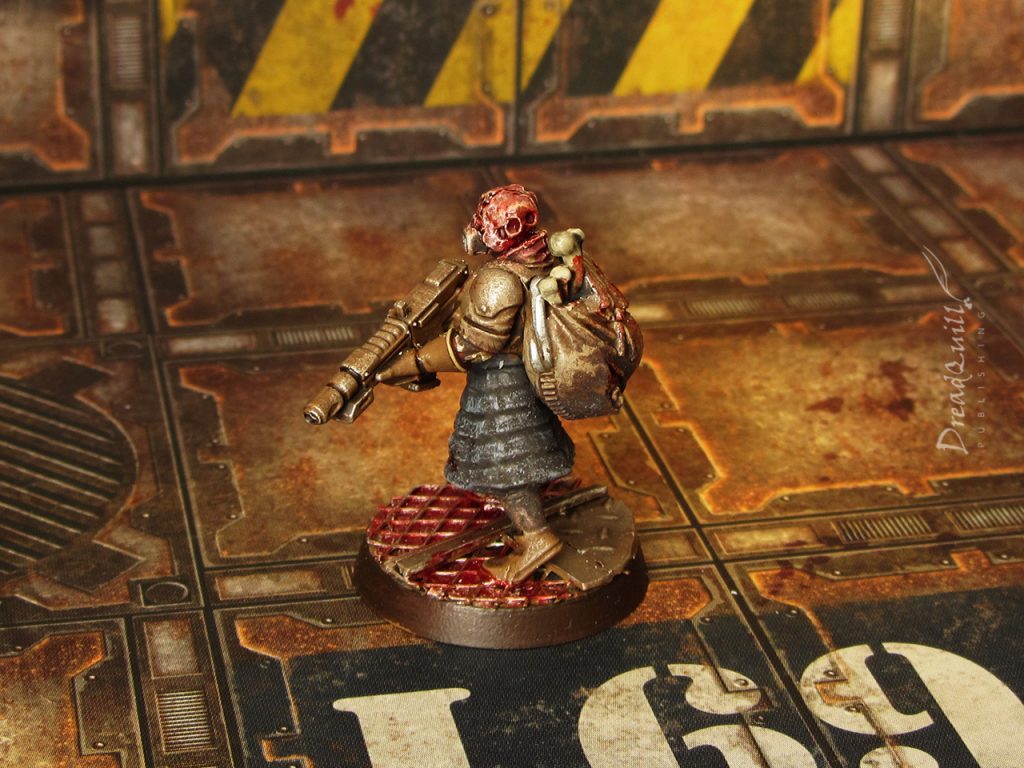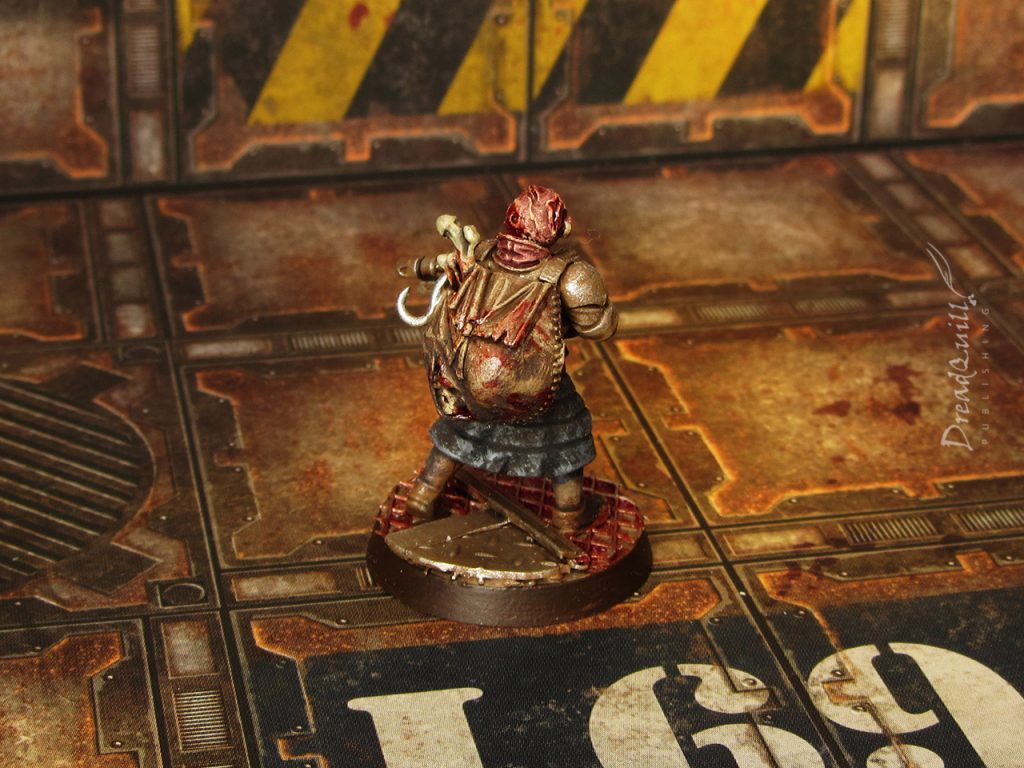 What came from necessity was a series of really useful techniques I've since applied to many projects since, such as not being ashamed to drybrush huge chunks of models (there's no prize for wet-blending everything) and getting a fantastic metal effect for drybrushing metallic colours overa matt brown base.
The liberal application of Typhus Corrosion and Blood for the Blood God as a final step was particularly enjoyable!
Cool whip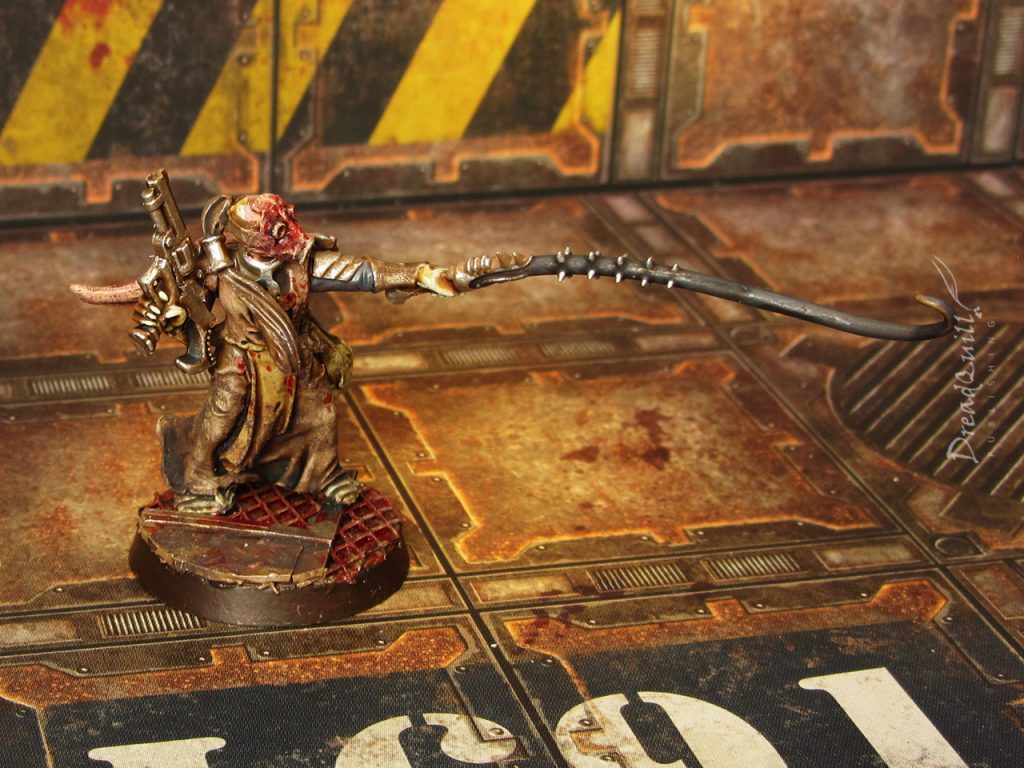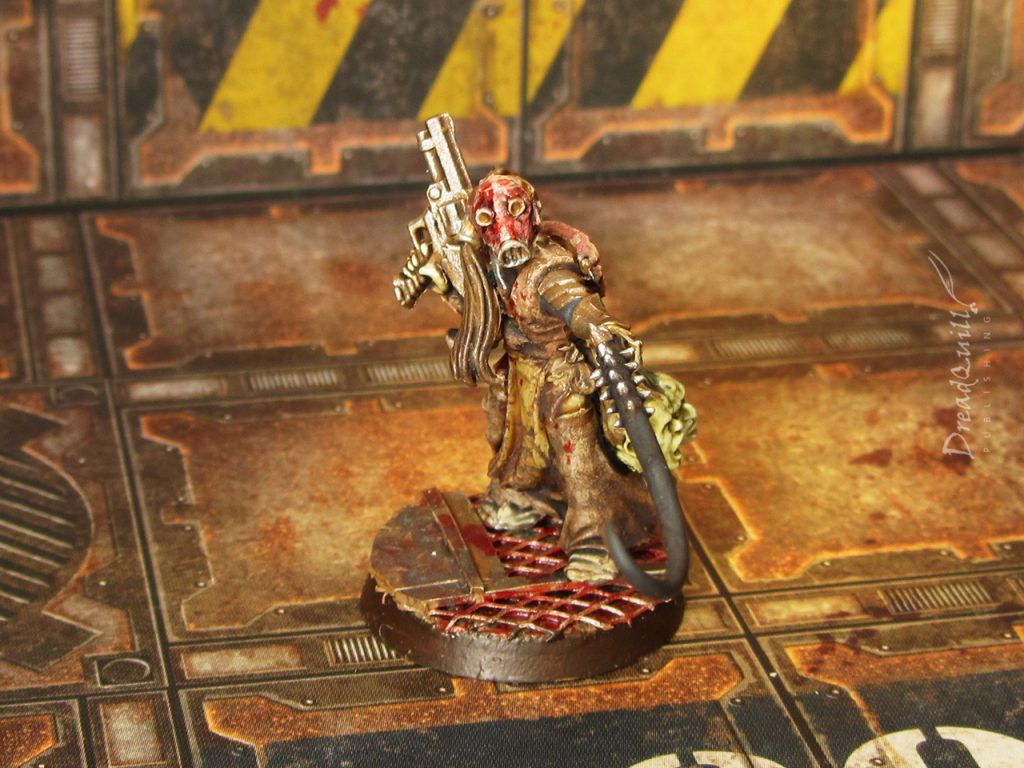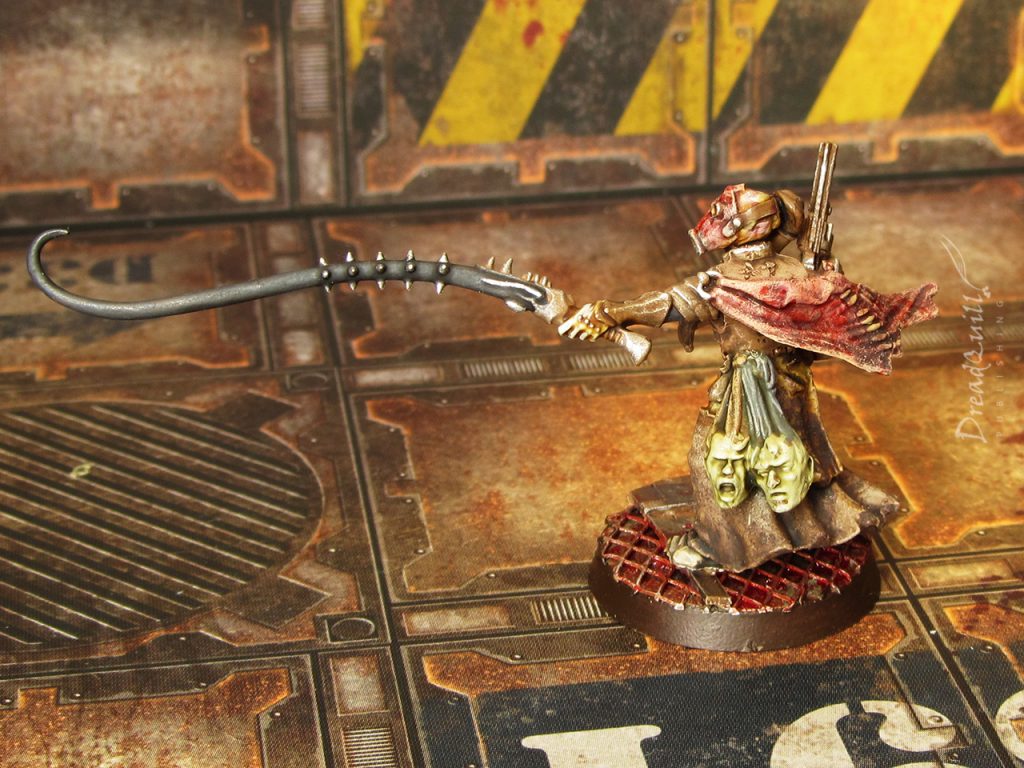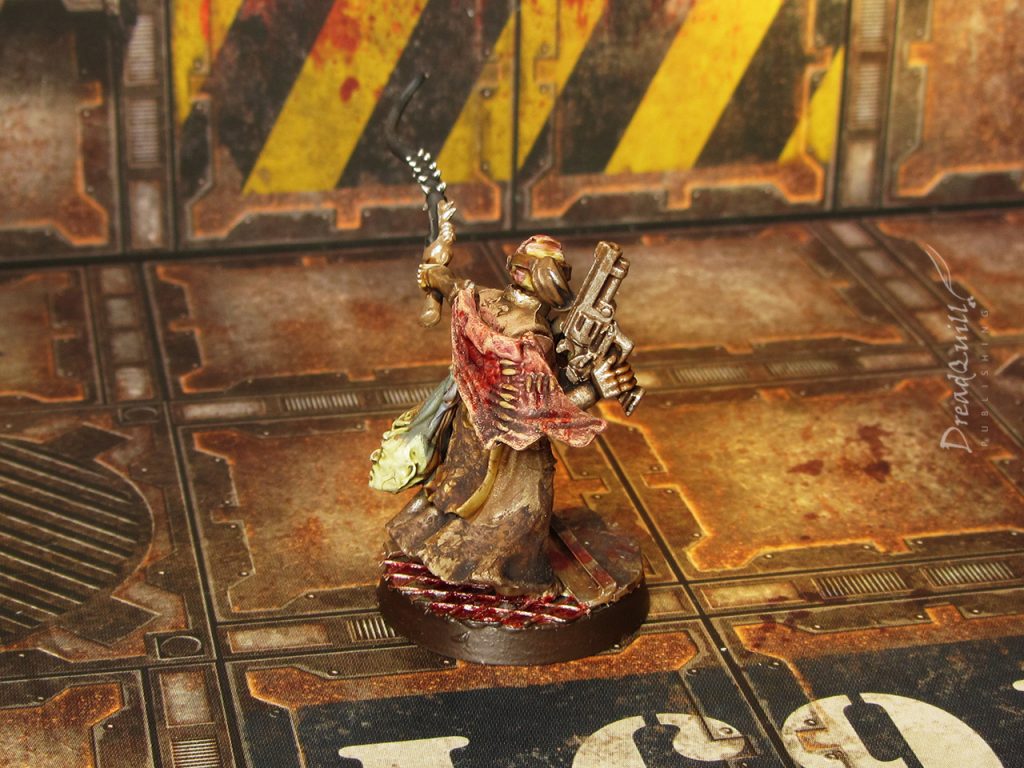 I've been very impressed with how effective the 'splash blood effect on everything' technique has been across different sections of the models. I wanted the bases to look like the slavers were standing in a vat of something, perhaps on a gantry above a sluice of ground-up gladiators.
I used some mesh and plasticard for the effect, drybrushed it silver and applied a healthy coat of Blood for the Blood God, wiping away excess with my finger.
Barreled over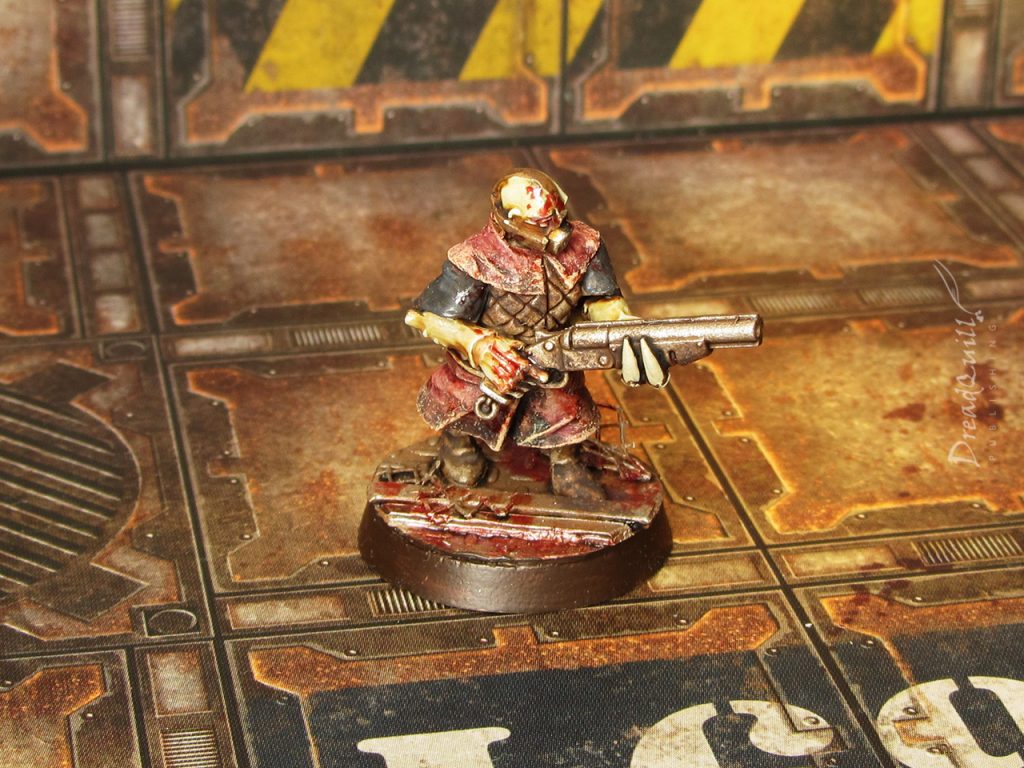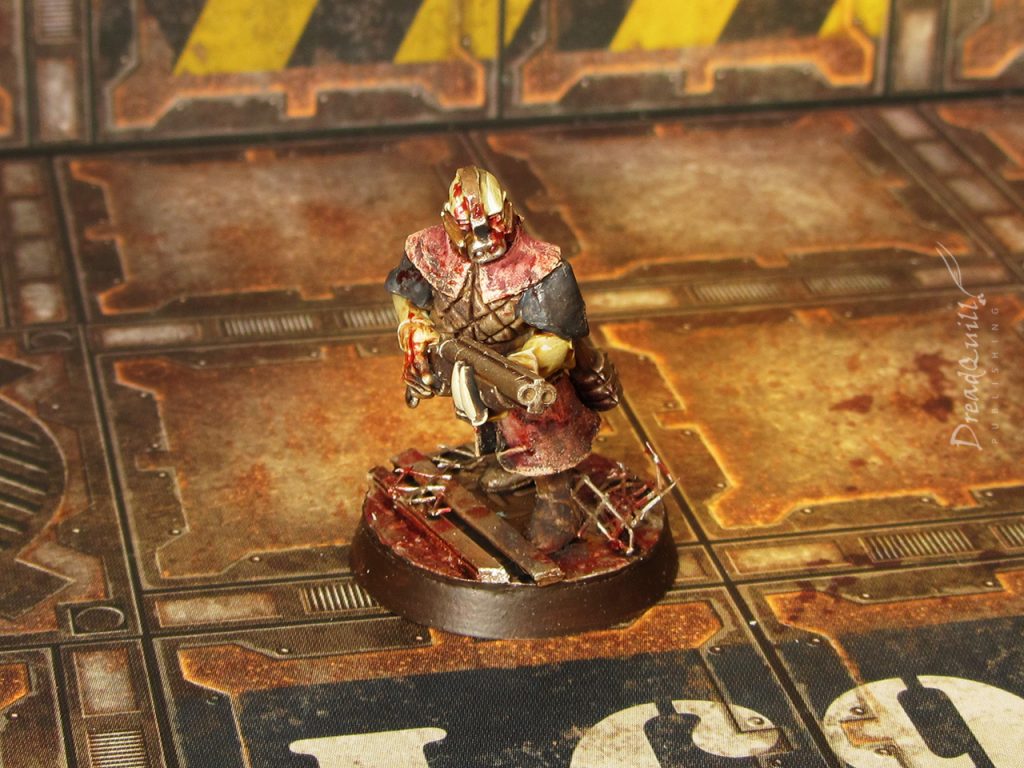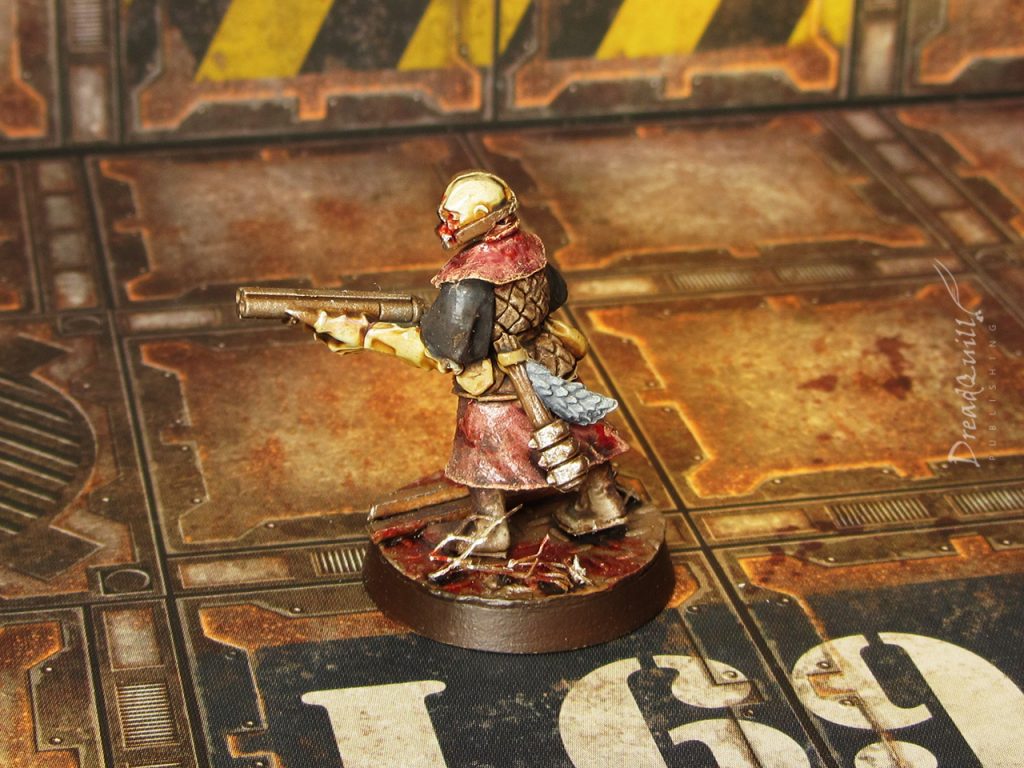 This double-barreled chap was originally a test model for a genestealer cult from a Feudal World that I never particularly liked. Fortunately the headswap was perfect for the Beast House project, but unfortunately he was already based on something that didn't fit the theme. The old Bretonnian kits are made of a much softer plastic to modern sprues, and I was worried about the damage it would do to his wee feet if I tried to rebase him.
Luckily some additional scraps of mesh strewn about and a healthy dollop of blood and grim was all that was needed to make him fit right in.
Skin deep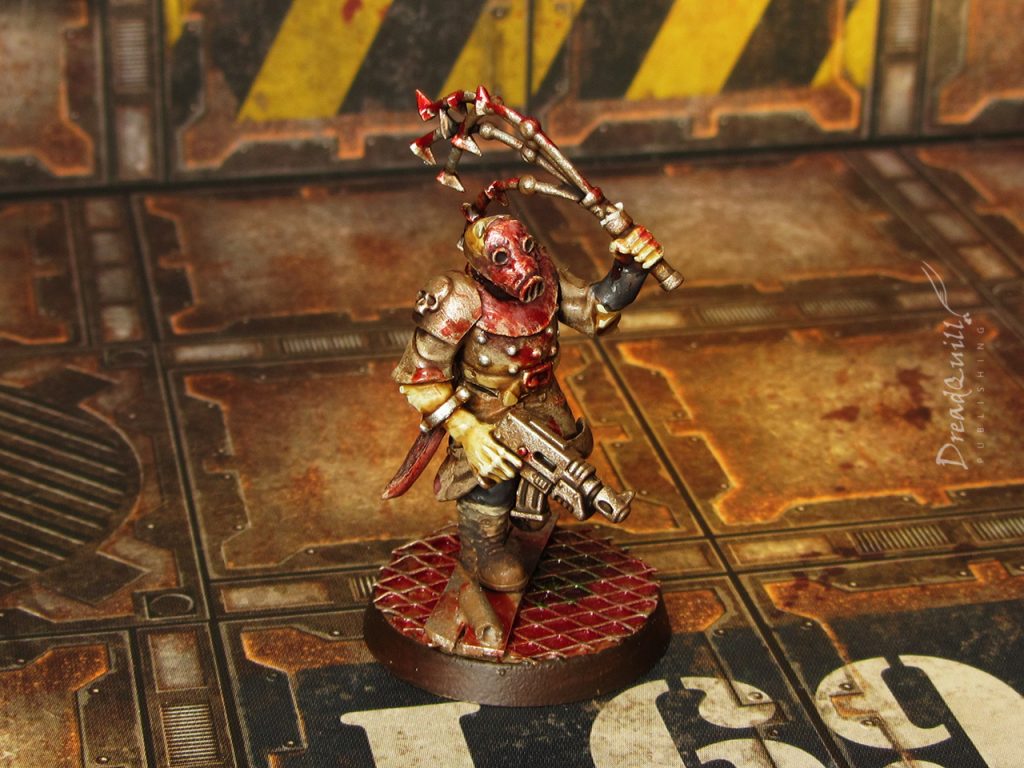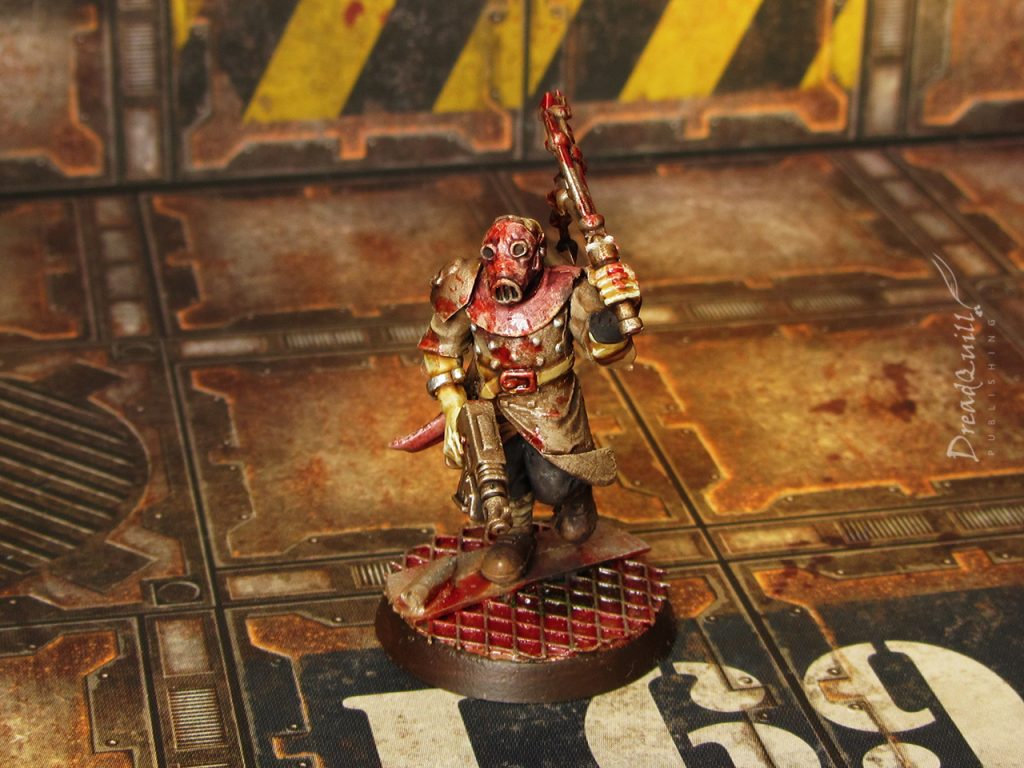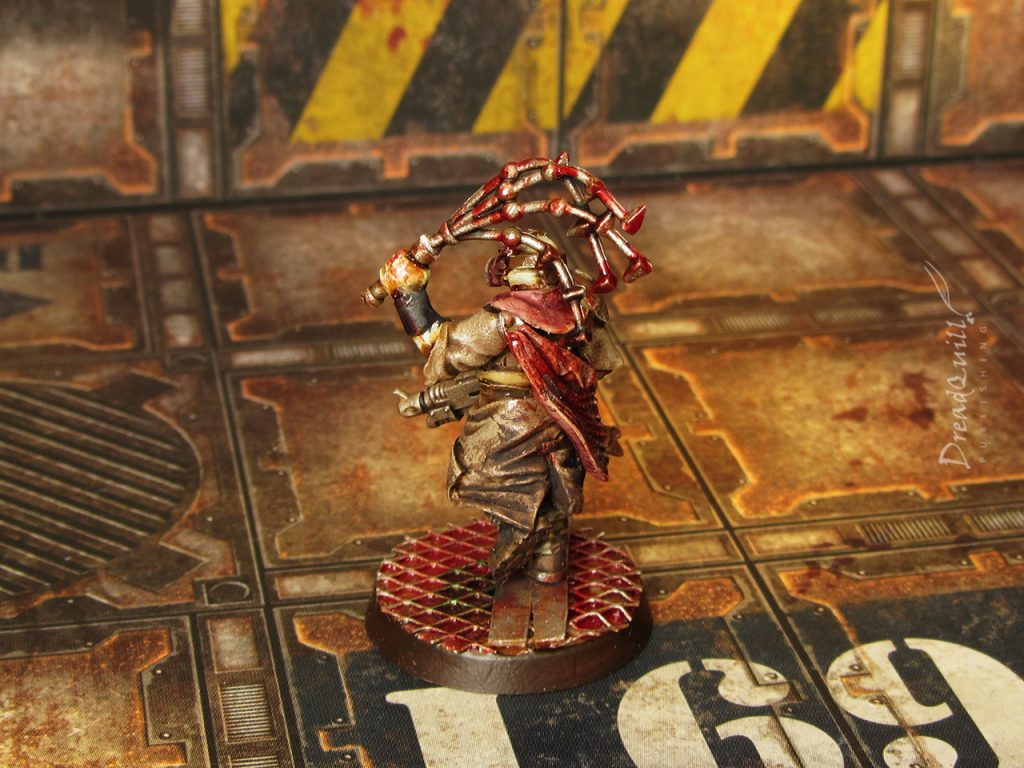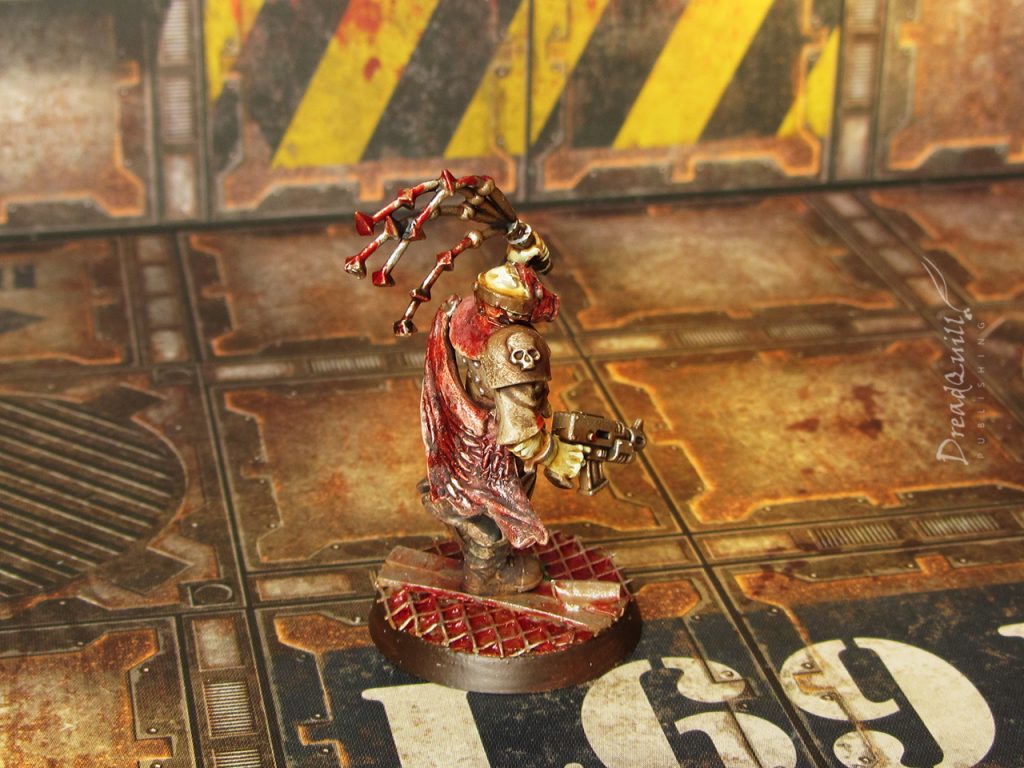 I also stumbled upon a flesh recipe I really like – Pallid Wych Flesh with a Sepia wash over the top, with a very light-touch highlight of Pallid Wych Flesh on the super-raised areas (like knuckles). Definitely one to be using again when I need to batch-paint some more goons!
Through the fire and the flames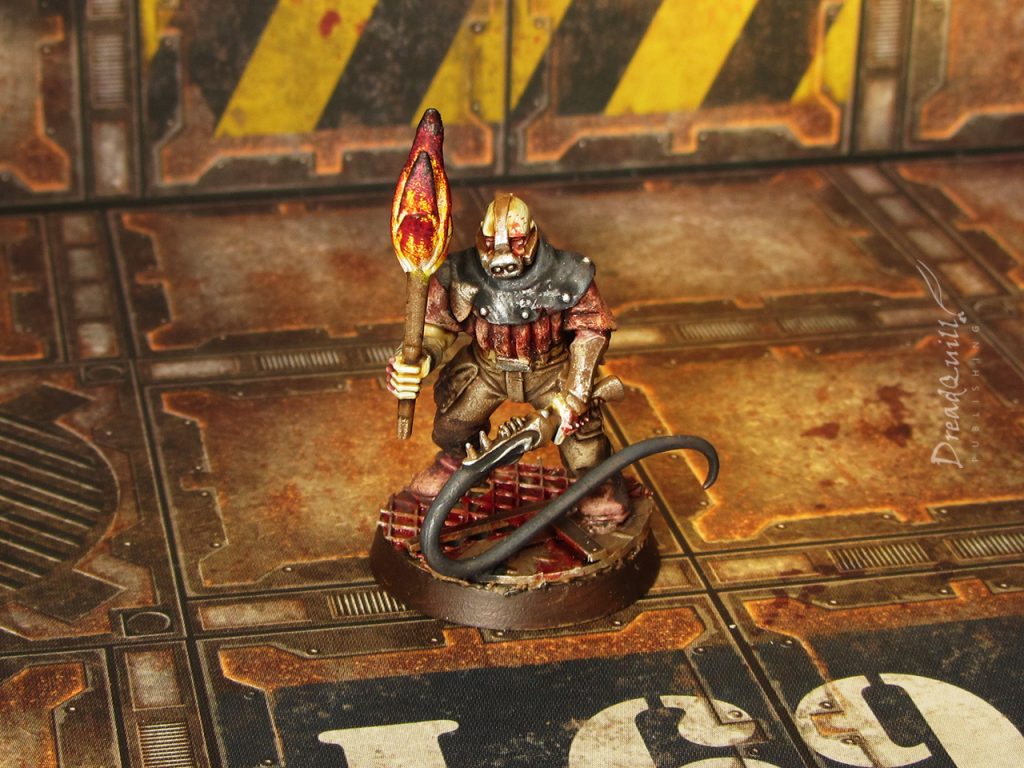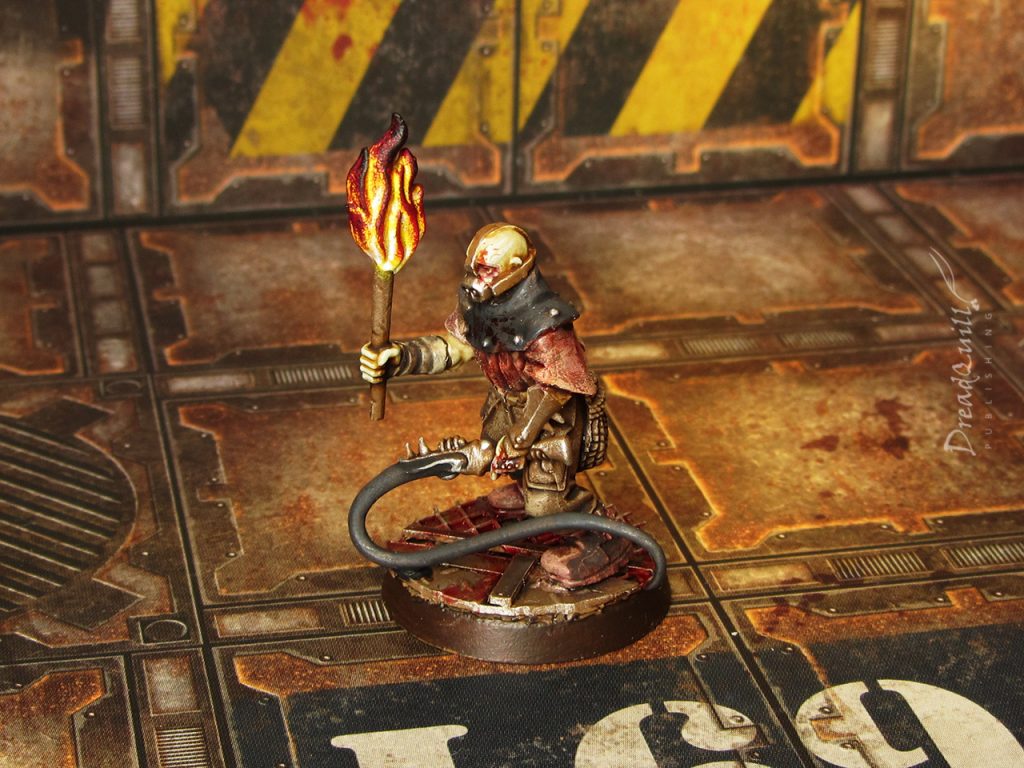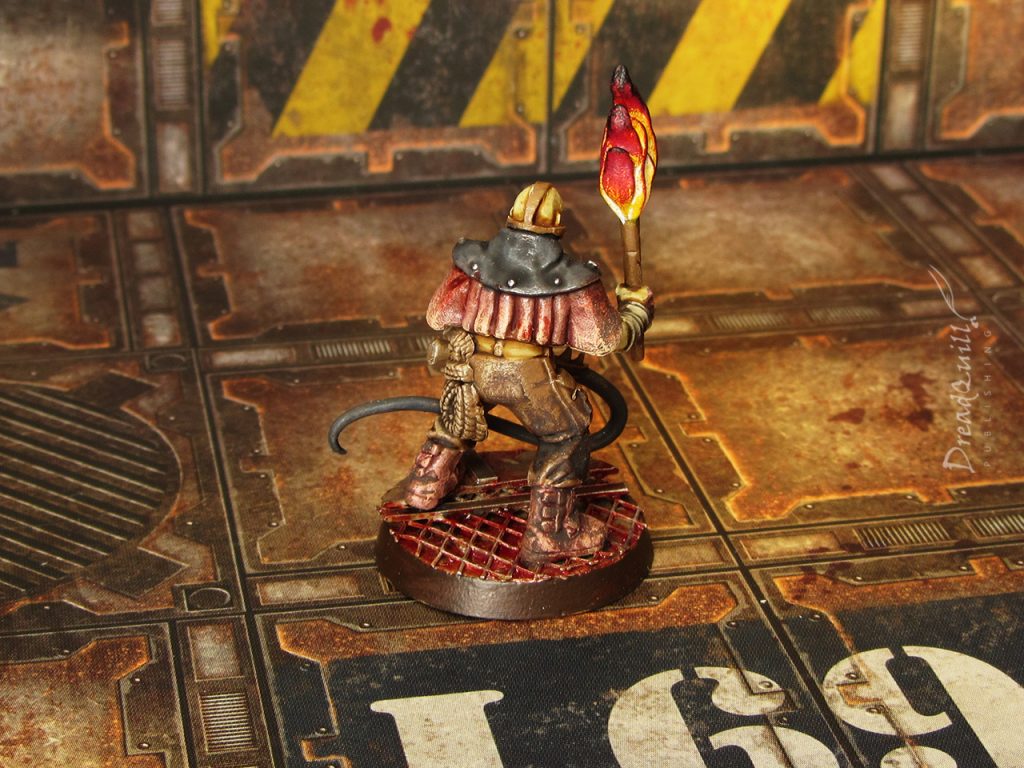 Painting fire is harrrrrrd QnQ
This is maybe my fourth(?) attempt at open flame in my ~20 years of hobbying and it's definitely getting better. Annoyingly, this was my quickest and (I thought) sloppiest attempt using exclusively drybrushing techniques, and is easily the best I've produced so far. I think it needs to darken to orange a lot more at the top to take into account the actual heat source of the top of the stick, but otherwise I'm very happy with it.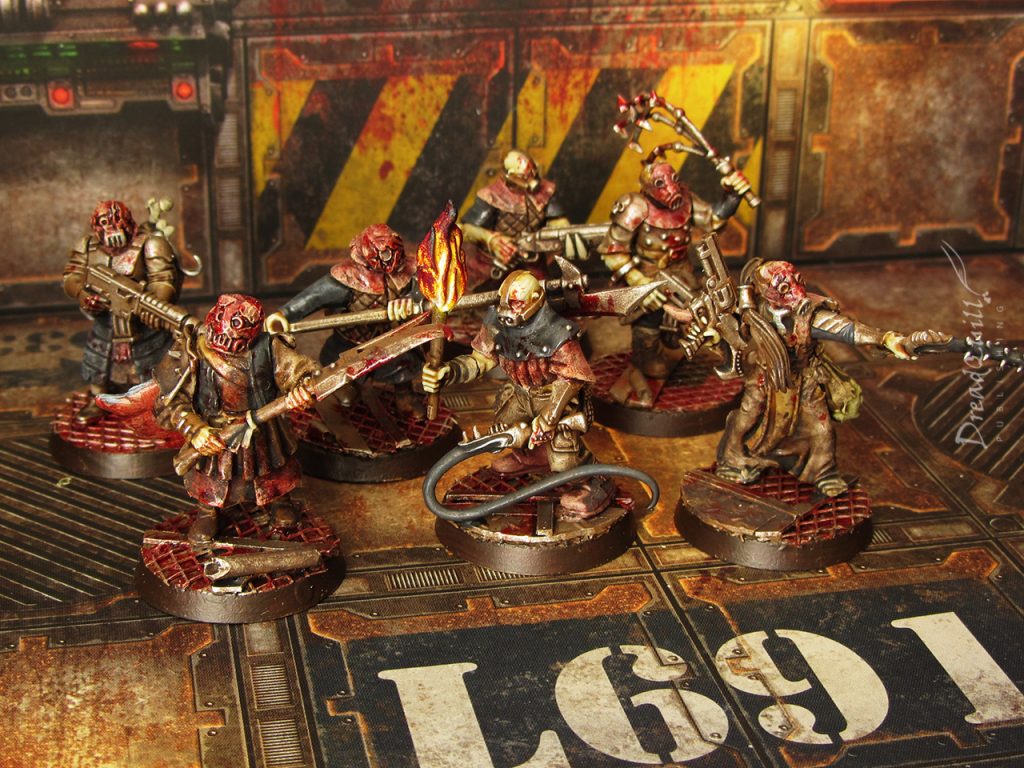 I'm very happy with how these guys came out – for a cheap and cheerful one-night paint job they've ended out more effective (imo) than some of the paint schemes I've agonised over for days on end.
They'll definitely be getting extras added to them over the coming weeks – beasts aplenty and some leadership is in order I think. Plus with the new Necromunda Book of Judgement out, I might have to start thinking how I can work these into a gang…